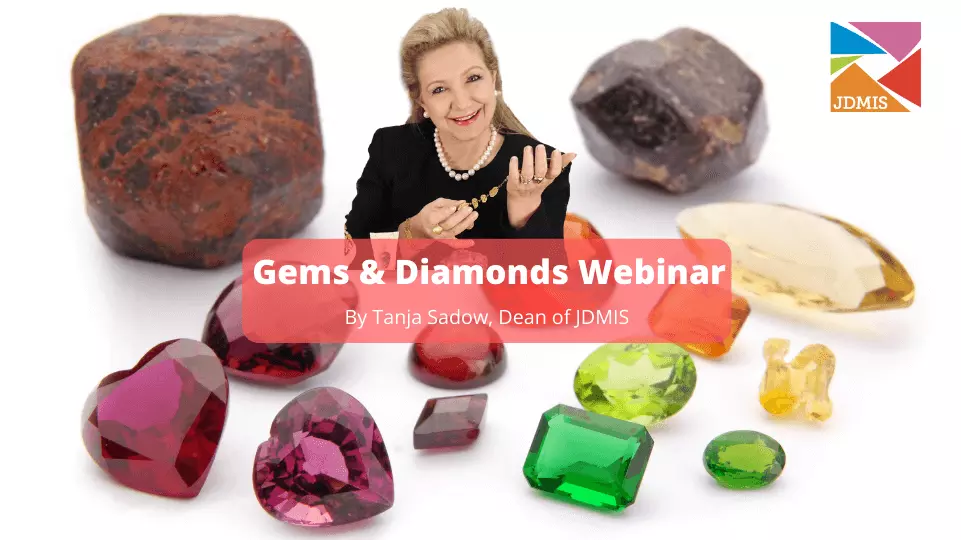 What you will learn
1.5 hours Evening Online Webinar

Instructors' profile
Tanja is an award winning jewellery designer & gemmologist with more than 4 decades of experience educating the jewellery industry across 4 continents. Dean and founder of JDMIS, Tanja works with aspiring artisans as well as top jewellery brand team members to help them achieve brilliance in their careers.

Read More
Highly-praised by over 3,000 online participants!
Very informative and interesting if you are a gem enthusiast

- Hanna M.

The presentation is very clear and easy to understand.

- Mary M.

Very good introduction, thank you !

- Fran Del S.

Absolutely fascinating, makes me want to know more about gemology.

- Mark M.

Thanks!! It is a very interesting short course. I hope that the teacher will pubblish another one to study in deep!

- Ornella S.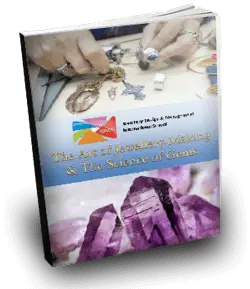 The webinar ticket will come with a high-quality complementary eBook, carefully written by JDMIS' Dean and Founder, Tanja Sadow. This eBook consolidates and expands on the gem knowledge covered in the webinar through detailed write-up and gorgeous illustration and samples of coloured gems, diamond and pearls..