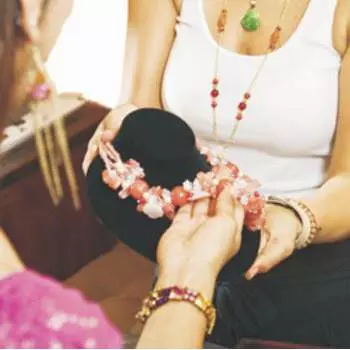 Although entrepreneurship has a reputation for requiring unconventional thinking, there are many establishedstrategies, best practices and techniques that contribute toa jewellery entrepreneur's success. Based on industry experience, these lessons allow start-ups to minimize their learning curve and follow the most efficient routes to success.
---
Course Details
Course Duration : 34 hours
Course Fees : $1,700
---
Students learn the importance of planning to the success of theirbusiness goals. As part of the course, students produce detailedbusiness plans for a new venture to fully understand conceptssuch as type of business, location, store design, customerdemographics and pricing. The bureaucratic mechanisms foroperating a new venture are discussed together with commonoptions for start-up financing and the importance of stagedgrowth. Specific examples make use of Singapore laws andregulations, but international variations are highlighted.
Lessons in this course of study include:
EP201 The challenges of entrepreneurship - what to expect
EP202 Business planning for investment and success
EP203 Registering names, trademarks, companies and more
EP204 Defining business image, culture and communications
EP205 Developing and maintaining brand on a budget
EP206 Sourcing and working with suppliers
EP207 Jewellery trade fairs & effective buying strategies
EP208 Evaluating sales avenues and opportunities
EP209 Special considerations for larger clients
EP210 Effective low-cost customer acquisition methods
EP211 Accounting, finance and regulatory responsibilities
EP212 Self assessment methods and evaluating progress