As a professional jewellery artist, when you take the leap to convert your passion into a business, you need a whole new set of skills to become successful.
This pragmatic course covers some of the basics of marketing theory and many, many ways you can use this knowledge to develop your brand and grow your customer base!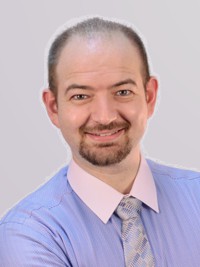 Taught by JDMIS director and entrepreneur, Alex Zupancich, this course distils many years of experience building businesses and assisting small businesses grow as well as plenty of jewellery-specific experience. Beyond his two decades of hands-on marketing experiences, Alex also summarises the most relevant theories and best practices learned from studying marketing management in the USA and from his Masters in Business Administration from INSEAD in Singapore, France and UAE.
Alex has packed this course with examples and ideas covering everything you need to get started:
Identify who you are as a designer:
Identifying your target customer, their desires and your points of differentiation
Develop a brand around this image:
Using your target segment to name your company, refine your designs, create a presence
Price your designs and add value:
Pricing your jewellery pieces is much more than simply applying a formula!To be profitable you must know your costs, keeping an eye on your competitors, and add value to ensure your customers want to purchase from you!
Understand why we buy:
Understanding consumer buying behaviour and sales psychology can help you plan your sales strategies, customer interactions and marketing messages to be more successful.
Use advertising effectively:
Advertising can be expensive and hard to link to sales... Understand different advertising media, including online advertising, what you can request of vendors and how to save money when on a budget!
Implement unconventional marketing tactics:
Most new designers have limited resources, but they have more time and creativity that the bigger players! Learn low- and no-cost avenues to grow your business via publicity, community & social marketing.
If you are in business, or planning to be - this is a vital course that will help you identify new areas of opportunity and strategise how to effectively shape your business to meet this new demand!
Jewellery Marketing Fundamentals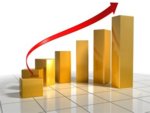 Not just a dazzling art form, jewellery is a billion dollar business. The marketing of jewellery has many unique challenges associated with conveying quality and trust as well as many cultural differences to overcome. Students understanding jewellery marketing learn first about marketing fundamentals and learn to interpret statistics, trends and customer research. With this information, successful and failed marketing attempts are analysed and key concepts extracted and framed in a manner beneficial to businesses of all sizes. Jewellery designers will see how they can benefit from global trends and distribution patterns.
Course Details
Course Duration : 34 hours
Course Fees : $1,700
Classes are fast paced and interactive, ensuring concepts are learned quickly, allowing students to begin marketing successfully, whether contributing to above-the-line campaigns or developing grass-roots plans that incorporate referrals, social networking, community interest and viral message dispersal.
Lessons in this course of study include:

MK101 Marketing definitions and key concepts
MK102 The marketing mixMK103 External marketing environment and competition
MK104 Consumer buying behaviours
MK105 Marketing research, processes and data collection
MK106 Branding in communications and packaging
MK107 Distribution channels and channel prioritization
MK108 Above the line advertising: Objectives & media
MK109 Below the line advertising: Objectives & options
MK110 Public relations and effective use of publicity
MK111 Community and social marketing options
MK112 Marketing plans and measuring success