The value of the global jewellery market is expected to increase from about 271 billion U.S. dollars to 650 billion dollars in 2035. In Singapore, jewellery industry is less well-known, but making more transaction values than Fashion is!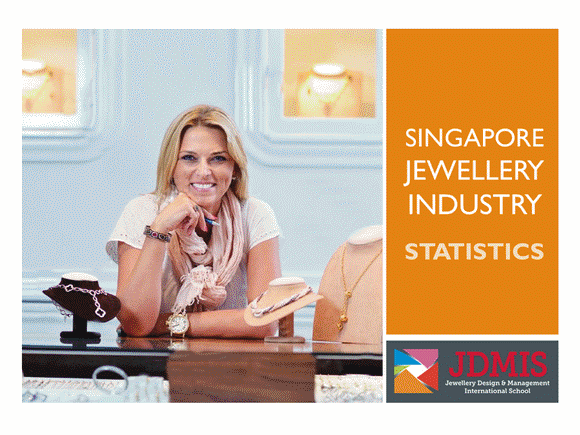 What's more incredible? Jewellery employs less than 10,000 people on the island. Such a small workforce means there is more value added per worker, and higher individual compensation on average.
JDMIS - Committed to Students' Jewellery Success
The big question is, how to enter such an exclusive field? The Jewellery Design & Management International School (JDMIS) is the only specialized Jewellery Institution in Singapore. We have been keeping close touch with the industry for at least 15 years and trained thousands of employees for the workforce, many of whom join well-known international jewellery & luxury brands.

From our experience, there are 2 main paths that our graduates can take:
Path 1: Freelance artists or entrepreneurs
Have more control over your time and earning by selling products or designs under your own brands. Jewellery entrepreneurs may have diverse background, but the quickest way is to start with one of the following courses:

Fashion Jewellery: Learn foundational stringing, knotting and weaving to assemble high-quality materials and start producing sell-able jewellery in a 30-hour intensive course

New Metal Arts: Using the beginner-friendly and versatile metal clay technology, learn to quickly create silver jewellery in various shapes and sizes. No creative limits! 30 Hours.
Path 2: Full-time Jewellery Professionals
Start a full-time career in an established company, often in jewellery design or sales. To succeed in this path, you will need well-rounded jewellery education in one of the following domains:
Classical Design: Develop expert jewellery design sketching & draughting skills. Learn creative variation with tracing techniques, importance of major forms in jewellery, drawing of gems, common jewellery components & findings. Includes all tools & materials. 30 hours.
Digital Design: Adopt industry-standard digital modelling tool Gemvision Matrix to create a wide range of fine jewellery with highly accurate gemstone settings, measurements and weights. Produce photo-realistic renderings as images for customers or portfolios. 30 Hours.