Praema Raghavan: Praem Designs
Dr. Praema Raghavan-Gilbert is a nature painter and jewellery artist from Singapore. Her inspired works feature the organic textures, patterns and forms abstracted from Nature.
Praema embraced the creative arts with passion after retiring from a distinguished career of international development work, where she was a public health specialist and trained physician. She is a recipient fo the Boston University School of Public Health Distinguished Alumni award for her international work in public health..
PRAEM
My new PRAEM brand captures the interactions between vitality and simplicity, found so often in nature, to which I aspire as a jewellery designer. Owners of PRAEM jewellery are wearing an artist-designed piece, carefully made from high-quality materials sourced from around the world.
My inspirations for design emerge from my seeking to capture the colours and motions found in nature, is an experience that is in many ways similar to nature painting.
A beginning in the creative arts.
I had the good fortune to be able to pursue two careers in medicine, first as a clinician and later as a public health specialist. Soon after my retirement from medicine, I took up the challenge of nature painting, only recently beginning to design and make my line of fashion jewellery.
Training under Tanja at JDMIS provided the insights and skills that enable me to meet the high standards of quality expected of a medical doctor.
Encouragement for budding creative artisans and entrepreneurs:
Because it may take time to refine your design skills, you must be patient. If you love the work itself (as I do), then "just do it," and don't be shy about seeking help from others. Also, having a supportive husband really helps!
About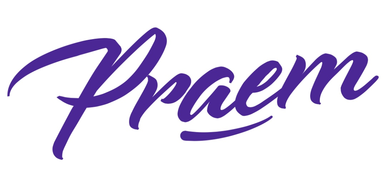 Website www.praema.com
Facebook Praem.SG