A tribute to women's beauty
After leaving her investment banking career for good, Yasuyo rekindled a long-forgotten interest during her university days into a full-on career. Seven years into jewellery, Yasuyo's brand, Ayu Pearl, has expanded steadily. Her focus on pearl jewellery has garnered a large fan base and returning customers, with her business doubling every year! But the popularity of her jewellery is not solely based on aesthetics, but her desire to bring out the elegance and beauty in women of all ages. Each piece that she makes showcases the femininity, grace and purity of her female clients. Her jewellery can be worn by mothers and daughters alike, as everyday accessories or as statement pieces that exude elegance and a hint of decadence for formal events.
The concurrent pursuit of dual passions
For Cathy, starting a jewellery side-line business and winning consecutive jewellery design awards did not happen by chance or luck. Many of us are content with a steady job and a happy family, but for Cathy, she is pursuing not one but two passions simultaneously: gaming and jewellery. Find out how she is turning these big dreams into reality. What started as a casual gemstone collecting hobby has now become a unique game jewellery studio.
Sujata Rai Chowdhury: Weaving her way to success
Every successful jewellery designer was once a beginner with no background in Jewellery. It was especially true for Sujata when she started to look into this field. Sujata has a Bachelor's degree and qualifications in early childhood education. Although she has always been passionate about Jewellery, it was not until she visited a fascinating Bead Store in New York that made her determined to start.
Kajal Naina: Going back to her passion and heritage with Jewellery
Most average consumers would see jewellery in terms of intrinsic value and appearance. For Kajal, however, the beauty of jewellery goes much deeper, drawing inspiration from her Nepalese heritage. When she sees, touches, and wears gold, for example, she connects her past, present and her future because gold is such a big part of Nepalese culture and her childhood memory. One may be surprised that Kajal did not consider a career in jewellery in her early years. Even for Kajal herself, she had not foreseen the power of her love for jewellery which eventually made her choose a different career path.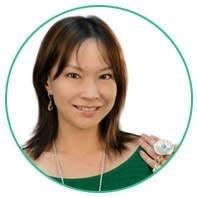 When Joanne Low left her job as a lawyer with British Petroleum Co. after the birth of her second son, running her own jewellery business was not at the top of her mind. The idea of enrolling in a jewellery-making course was sparked rather unexpectedly when the stay at home mum was sitting with a box of beads from Toys R Us she had bought for her then four year-old daughter, Kaitlyn, and figuring out how to string them together. "Being someone with a voracious appetite for learning, I wanted to learn how to do it perfectly," explains the mother of two boys, Evan and Iain, and a girl.