Want to produce quickly and efficiently? The fastest way to creating high quality, fashionable jewellery is by knowing what materials and pre-fabricated components to select and how to assemble them professionally.
Using the tips and techniques from our Fashion Jewellery Arts Programme, many fashion jewellery artists are able to quickly create entire lines of jewellery and been able to build a loyal customer base!
Why jewellery?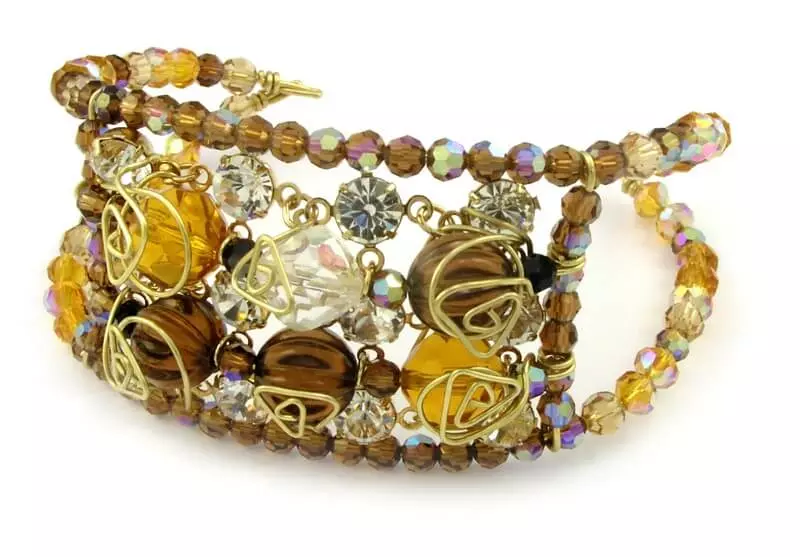 Jewellery enjoys a unique selling proposition across the world, given its relevance for everyday wear and importance in cultural representation. Part fashion and part investment, jewellery is by far the most significant contributor to global sales of personal accessories and is worth more than half of the 500-billion-dollar luxury industry. This sector is still growing annually, with the value of the global jewellery market expected to increase at nearly double the growth rate of other segments in the luxury market.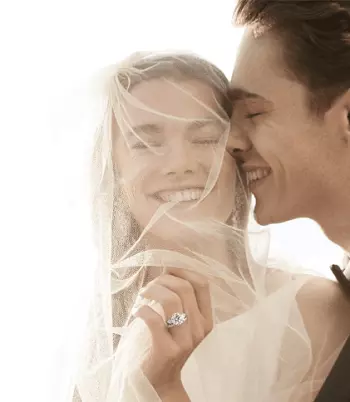 On top of the exciting growth opportunities in the market, jewellery is such a happy industry to be in. Celebrating some of the most significant occasions in people's lives, jewellery designers and jewellers work with customers to create sentimental gifts, and connect with their clients in ways that no other product can. Furthermore, there are many perks to becoming a jeweller – jewellery has high intrinsic value, and slower and easier-to-manage fashion trends compared to clothing. There is also a ready market for unique, one-of-a-kind pieces. Beyond that, jewellers get to enjoy working with many new and interesting raw materials, cool tools, and even travel all over the world to source for quality materials or meet clients.
Individuals who like working with their hands or enjoy having direct connections with their customers will definitely find significant satisfaction in joining the jewellery industry. If you are someone who is creative, appreciates quality and luxury, and possesses an entrepreneurial spirit, then jewellery is for you!
Certified Fashion Jewellery Artists:
show professionalism and commitment to their craft
produce unique designs using advanced techniques
understand their materials and choose the best combinations for their jewellery lines
develop their own style and brand, with attention to detail and quality, that is consistently saleable.
Meet our alumni
JDMIS' thousands of past graduates come from all walks of life - many are mid-career professionals who successfully pivoted and found more fulfilling jewellery careers and businesses after graduation.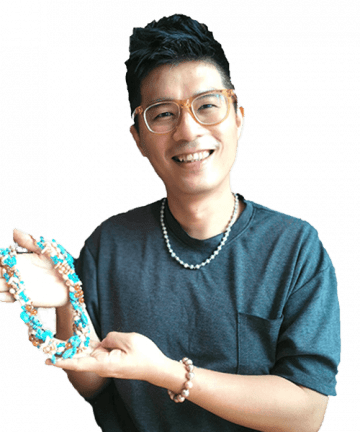 FloofyWinkle - A pearl brand to watch!
Sky has always had a passion for pearls and crystals and has a vision that everyone should own at least one piece of pearl jewellery in his or his or her collection...
Within just a month of graduating from JDMIS' Fashion Jewellery Arts Diploma programme, Sky made remarkable progress with his new brand, FloofyWinkle, by coming up with original merchandising concepts, launching his e-commerce website, and hand-fabricating over 100 jewellery pieces for sale. His effort culminated in a big success at his first ever jewellery show as his pearl-centric jewellery were a hit with the customers.
Read more
The course structure
Successful fashion jewellery professionals must rise above mass-produced, low quality merchandise flooding the market and distinguish themselves through design, quality of materials and expert fabrication. This unique and highly specialized diploma combines professional techniques with practical advice, product knowledge and design inspiration to ensure immediate results.
You will complete many different styles of design, using a plethora of different materials, and experiencing how to work with customers and design to specification, this programme prepares you for a successful path in the creative jewellery arts.
This Diploma consists of 6 Certificates (Eligible for SkillsFuture Funding):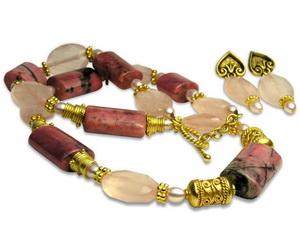 FJ100 - Fashion Jewellery 1
Creative & Essential Skills
Foundational skills for creating professional, lasting fashion jewellery using thread & wire techniques. Understand material qualities, core skills, selection and matching methods to produce high quality designs. Includes all tools and materials. 30 Hours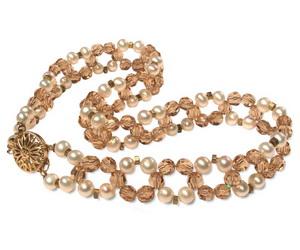 FJ200 - Fashion Jewellery 2
Intricate & Versatile Styles
Incorporate ellaborate weaving designs into your creations, including flat, rope and fancy weave techniques. Learn professional, fast methods and unlock endless patterns forming necklaces, bracelets and an array of other jewellery. 30 Hrs [Requires FJ100]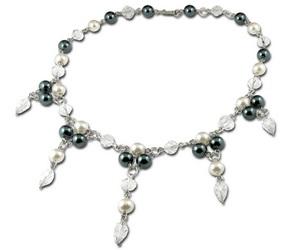 FJ300 - Fashion Jewellery 3
Professional Techniques
Improve design & profitability by incorporating new styles, techniques & planning efficient use of costly materials. Develop designs to customer specifications in less time & with minimal waste. Includes all tools & materials. 30 Hours. [Requires FJ200]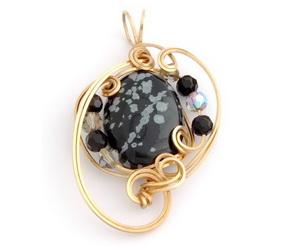 FJ400 - Fashion Jewellery 4
Master Techniques
Learn new ways to combine core skills with new specialist methods for challenging multiple strand creations. Increase creative options & production speed to produce outstanding and impressive designs which are in demand. 30 Hours. [Requires FJ300]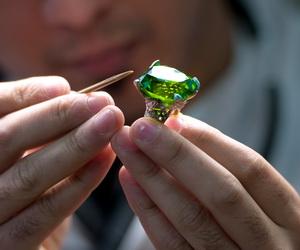 GT100 - Trade Practices 1
Gem & Jewellery Trade Secrets
Discover the secrets of the jewellery trade: Learn gem origins & trade practices; handle an array of popular & lesser known gems available in today's markets. Understand valuation & comprehend the breath of this topic. Includes Tools & Materials 30 Hours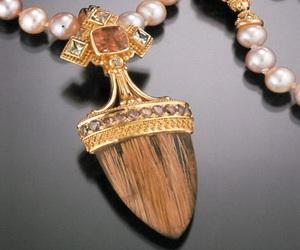 FT100 - Fashion Trends 1
Epic & Contemporary Trends
Explore significant periods in history that affected jewellery, gem & metal popularity. Take inspiration from the past to discover your favorite choices and identify how to combine your selections to produce your own unique style. 30 Hours.
This Diploma comes with an optional 'Enhanced' variation that includes 2 projects and has an additional fee of $1,860.
Schedules
As JDMIS Diploma curriculum is entirely modular, participants can start any time by enrolling in one of the 30-hour Certificate components listed above. Please visit the Certificate pages or contact our Admission for more information.
Need advice? Our Admissions team is here to help.
Expert instructors
These industry veterans have many years of experience building successful careers of their own before joining JDMIS to impart their wisdom to the next generations of aspiring jewellery artists and entrepreneurs. Learning from experts in the field will save you hundreds of hours of trials and errors so you can jumpstart your career or jewellery venture in matters of months!
Sujata is an experienced teacher and fashion jewellery artist specializing in thread and wire jewellery fabrication techniques. Moving to Singapore, she used the opportunity to enrolled into JDMIS and after graduation, she soon became a recognized jewellery artist with her own brand name, Mila

Read More

Sharon Tan was previously a seasoned marketer and accomplished figure skating coach. Her unique blend of skills, creative passion, and teaching acumen enables her to effectively impart complex jewellery techniques to her students and inspire them to greater heights and success even beyond the classroom.

Read More
Student testimonials
I love everything!!! Thank you!!

- Ekaterina T. (Russia)

Fantastic! 1)There is support even after end of course. 2) Sharon is knowledgeable and willing to impart her knowledge. 3) Tanja's videos are easy to follow and the school allows us to re-watch again. Thanks for supporting the new kids on the block :).

- Mui Lee A. (Singapore)

Fashion jewellery 100 course is well planned, very interesting and informative. I will be using the skills to create more designs & jewellery!

- Seow Wei L. (Singapore)

Lovely, professional, friendly - Tanja, the trainer and the JDMIS team

- Joycelyn W. (Singapore)

Course is detailed, instructor is good and generous in sharing skills and experience. Admin staff is great.

- Alexis K. (Singapore)

The teaching method at JDMIS truly enables students to acquire practical skills and the confidence to make professional quality jewellery. I encourage anyone with a passion for jewellery making and wishes to acquire the skills to come here to learn.

- Geraldine W.

Must sign up!! Very fun and informative... I never thought I would be interested in chain maille but after this course I fell in love with it! Will be exploring more chain maille techniques to play around with :)

- Harumi K. (Singapore)

The school teaches proper techniques professionally. I will use the skills to make beautiful necklace to sell or gifts for friends. 😊

- Hamilton H. (Singapore)

Very well organised. Basically, all techniques are my favourite. We can mix different techniques into a single unique piece.

- Karen K. (Singapore)

The best course center I've attended so far! I've already shared this course with my husband and he graduated last week.

- Pauline Q. (Singapore)

I would love to start using these skills to make fashion jewellery for myself and to gift to relatives and friends for practice. Most important of all, to give back to society by way of donating proceeds from the sale of my creations to a good cause. Maybe even teach in the CCs if I become expert enough.

- Bhupinder K. (Singapore)

Enjoyed the course thoroughly. A big thank you to Sujata for making the learning so enjoyable and also sharing generousy about her own experience as a professional jeweller.

- Agnes K. (Singapore)

I love my trainer and she did explained well and make me understand and help me a lots.

- Tiny K. (Singapore)

Very well structured course and the videos are very helpful. We can always go back to watch the videos should we forget the techniques. It is extremely useful.

- Shirley K.(Singapore)

You get to learn the right techniques and make your very own creation. You have the best instructor to get going with your creative juices.

- Michelle E. (Singapore)

The best hands on workshop that teaches essential skills without holding back their knowledge or fearing you will be better than them.

- Sylvia K. (Singapore)

Good learning environment and the instructors are skill full and friendly , attend to every individual's doubts and questions with great patience.

- Swapna K. (Singapore)

Very good learning environment, very good instructor with detailed guidance and strict demands to achieve professional finishing of jewellery pieces. All materials provided and shared with us with guidance on where to buy materials and how to choose materials.

- Catherine C. (Singapore)

I would recommend this fashion jewellery design course to my friends because the instructor is very experienced and knowledgeable. 😊

- Shireen Ng. (Singapore)
Request More Information
Course gallery
About JDMIS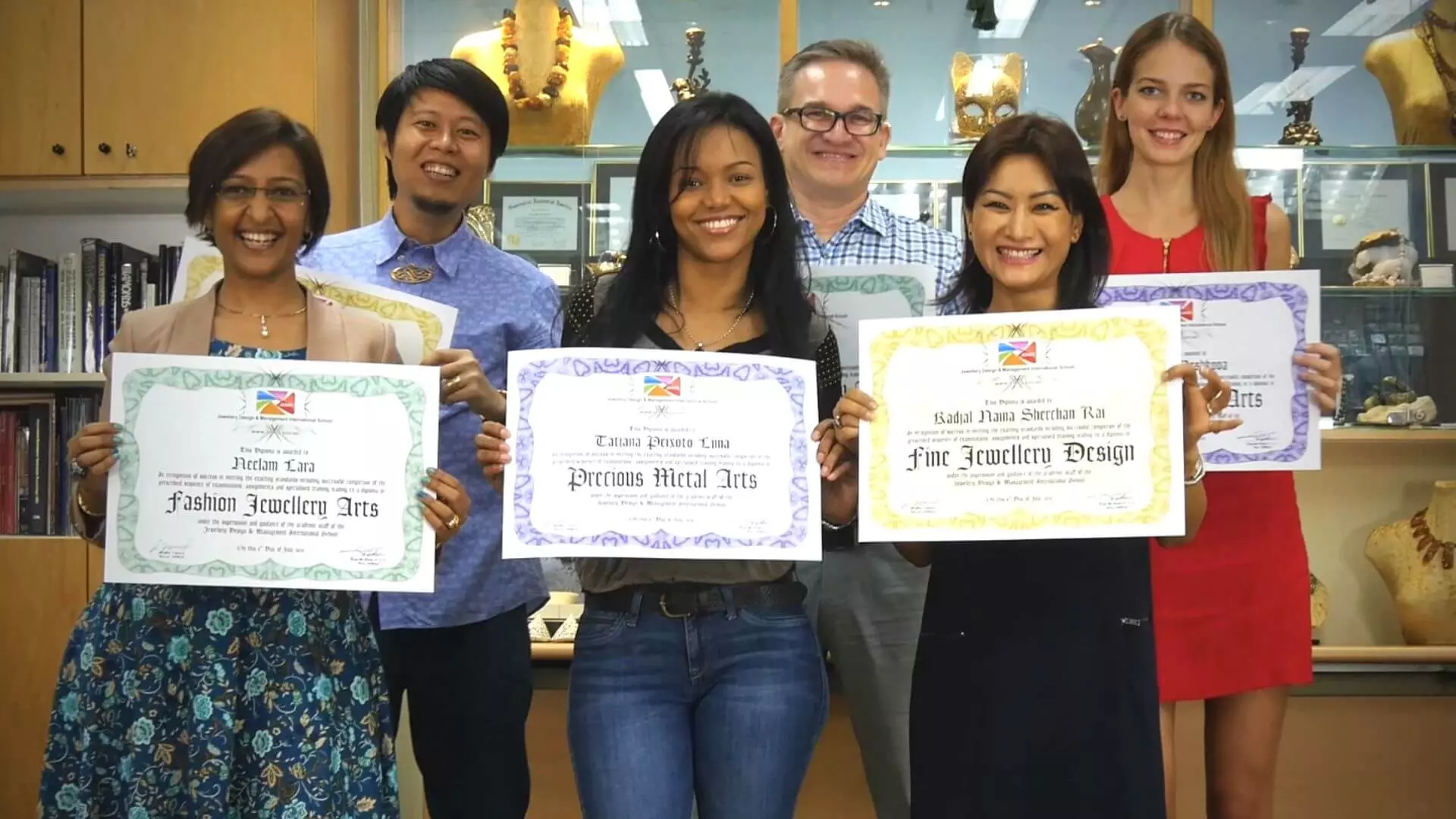 Founded in 2007 by Gem & Jewellery Expert Tanja Sadow, The Jewellery Design and Management International School in Singapore has provided education in the jewellery arts to local and foreign students in the region. Since then, JDMIS has grown into an established regional training brand, delivering exceptional jewellery education to individuals from over 42 different countries and training the best local and international brands.

4,700+

Certified graduates
Grow beyond the classroom with industry experiences
The Creative Jewellery Studio

JDMIS has established and maintained the CJS which is a unique designer co-operative supported by JDMIS and operated by its graduates. CJS designers create fine and fashion jewellery from $200 to $20,000 and have been featured around the island at venues such as Takashimaya, Isetan, Design Orchard and many more.

Singapore International Jewelry Show

The SIJE is an annual jewellery event where jewellery artists, designers, and manufacturers from Singapore and all over the world converge, showcasing the latest jewellery designs and the finest collections of precious gemstones. As a regular exhibitor at SIJE, JDMIS invites enterprising graduates to participate in our showcase for greater brand exposure and sales opportunities.

Bali, Indonesia - Pearl Farm

Visit Atlas Pearls, one of the top producers of the highly sought after silver and white South Sea pearl. Learn about the pearl farming process, find out how pearls are valued and matched

Sri Lanka - Mines & Gem Markets

JDMIS industry partner Sapphire Capital Group, with established businesses in the Sri Lankan lapidary, gem trading and logistics industries, participants have the rare occasion to explore the gem trade in Sri Lanka

Hong Kong - Jewellery & Gem Fair

Participants travel together to the Hong Kong International Jewellery Show, the largest jewellery exhibition in the world. It is a great opportunity to network with wholesale gem, jewellery and equipment suppliers and meeting fellow entrepreneurs.
Frequently asked questions
General FAQ: When was JDMIS founded?

+

The JDMIS is a school founded in 2007. It has grown out of the previous professional training organizations started by the JDMIS Dean Mrs. Tanja Sadow and has been operating in Singapore since 1995. Since then, JDMIS has trained over five thousand graduates in Singapore and the World.

General FAQ: Where is JDMIS located?

+

The JDMIS facilities consist of four dedicated classrooms/makerspaces, a large student lounge/resource area, administrative facilities and a specialized retail area for students to practice their merchandising and sell their pieces. All are located in a spacious newly renovated space at 111 Middle Road #01-03/04 National Design Centre Singapore 188969

General FAQ: What are the school and class capacity?

+

In an individual class you will have at least 5 classmates depending on the type of course and method of presentation. For any skills based courses, the school maintains a student-to-teacher ratio of 12:1 or better. The school's student workshop and seven classrooms have a total capacity of 60.

General FAQ: Who conducts JDMIS' courses?

+

Mrs. Tanja Sadow, Dean of the JDMIS will be supervising your classes and providing key instruction. Her team of expert jewellery instructors will be working with students throughout the courses to ensure everyone understands and successfully completes the project work.
Click here to go to the Academic Leadership page

Diploma FAQ: I already have a business degree/experience with jewellery fabrication - can I get credit for some diploma modules?

+

The answer to this question depends on the courses you have completed, your transcripts and/or proven abilities. In principle, the JDMIS does not want to force its students to sit though courses in subjects with which they are already proficient; we are concerned about placing our students in advanced classes if they do not have an adequate foundation - as such it is our policy to review each request on its own merits.

Make sure you identify the modules you would like to receive credit for in your application form and provide as much supporting information as possible. Our admissions board will review all requests individually and reply within 4-8 working days.

Diploma FAQ: How much do the courses cost?

+

Our diplomas cost between SGD 10,800 to SGD 12,800, inclusive of GST, registration and application fees. Our pricing policy is such that we include all tools and materials you will need to complete your coursework.

Your only additional costs are for materials you intend to use in your self-study or personal projects. Furthermore, the tools you receive as part of your course are yours to keep - our students leave our diploma courses with the skills and equipment they need to create unique and high quality jewellery.

For more information about the price breakdown of our Diplomas, please click here

Diploma FAQ: How can I pay for the diploma course?

+

For application and registration fees, we accept many payment methods, if you want to pay over the phone the head office can accept Visa & Mastercard. If you visit the office, they can take any credit card, NETS or Singapore dollar cheque. If you use internet banking, we also accept local bank MAPS transfers and international wire transfers.

Foreign students are required to may their tuition payments to a third-party escrow service provider authorized by the Consumer Association of Singapore. This escrow payment is a requirement for the issuance of Student Passes by the Singapore Immigration & Checkpoints Authority and provides additional protection for students. Complete details of the escrow payment process are provided upon your admission to the JDMIS together with your letter of acceptance.

For Singaporean students or permanent residents, escrow payment is also an option (and is recommended for the additional prodection it provides) however it is not required. Regardless of your choice to use escrow, for your tuition fees, the JDMIS recommends TCC, a local credit union that provides very competitive educational loans. If you would like more information on this we can email you their details or ask one of their credit consultants to call you. Alternatively you can approach your bank and ask them about educational loan programs. They will typically disburse payment upon completion of a credit check and receipt of your letter of offer from the JDMIS; this process can take up to 3-4 weeks so be sure to apply early.