3-hour workshop

All tools provided; bring home a final product made of 99.9% Silver!

Taught by Experts from JDMIS
Learn unique life-long skills to impress family and friends!
Making professional jewellery is no longer exclusive to skilled metalsmiths. In 3 hours, learn basic Silver Clay to start producing creative and personalised jewellery. All you need is creativity and a bit of patience to give meaning to your own creations!
'Metal clay' is a new jewellery material, composed of pure silver particles, water and binders. In this form it is soft and malleable, versatile, 100% safe and environmentally-friendly.
A fast, easy and creative experience!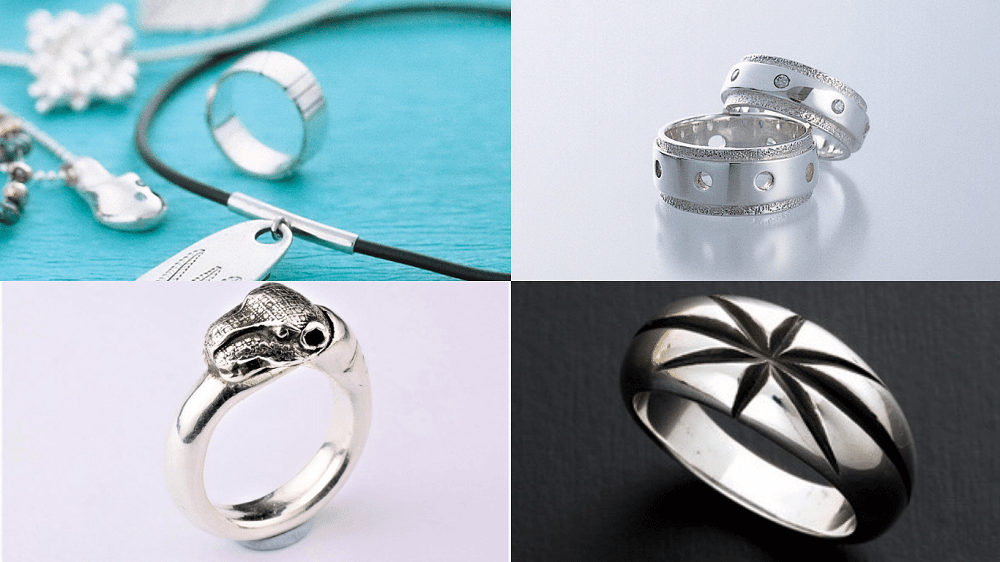 Join a fun group in this completely beginner-friendly workshop, you will learn to produce and bring home a design in pure silver (10 grams worth $50!). Equipment will be provided on loan for this class and silver material is included in the workshop fee.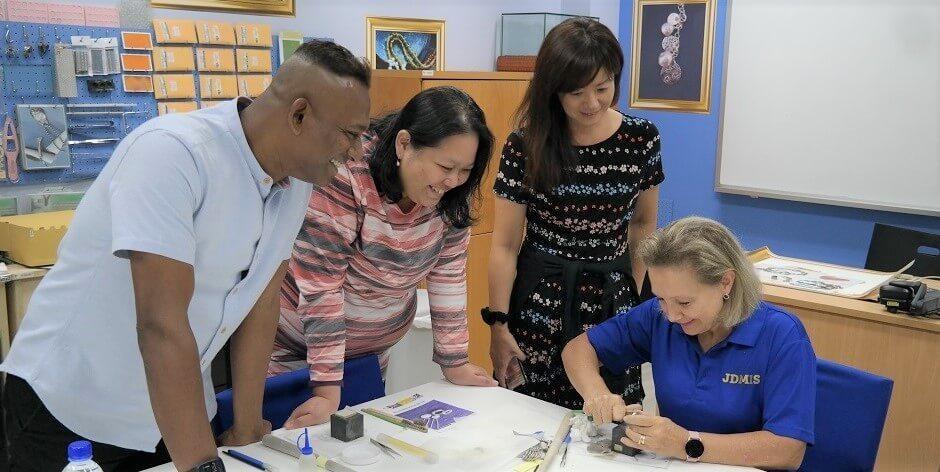 What you will do
Carve, stamp, press or roll the clay
Into your unique desired shape...
Fire under high temperature
Refine your shape until perfection..
Bring home your unique jewellery piece!
2-minute intro video
Your instructor
This Metal Clay experience will be conducted by one of JDMIS' professional, registered permanent Jewellery Arts Faculty members. All our trainers are practicing jewellery artists with many years of experience in the jewellery industry.
Learn at JDMIS' Queenstown campus
Participants will receive a complementary 15-min tour of the JDMIS campus, one of the largest jewellery-training facilities in Asia!
Our commitment to safety
JDMIS adheres strictly to government guidelines to ensure the safety of all our students, instructors, and staff. We enforce safe distancing, mask-wearing, temperature checking and daily sanitising of all the rooms and equipment.
JDMIS is the region's largest jewellery training centre and its state-of-the-art facilities provide the best possible learning experience – in terms of safety, professionalism and FUN!
Students' reviews
I join to make pretty things for myself and my friends. It keeps me happy.

- Michelle C. (Singapore)

So much fun using clay to create jewellery. Creativity and innovation infused to create a master piece of our own.

- Vani M. (Singapore)

You get to do a lot of things with your hands and take home your own jewellery.

- Doris R. (Germany)

Class was interesting, pieces made during class was as good as it was purchased. Materials for class were included in the fees which makes it good value.

- Agnes S. (Singapore)

Best place to learn Jewellery Design and Creations

- Appoorva S. (India)
Location:
Learn at JDMIS' brand-new Middle Road campus!
Address: 111 Middle Road #01-03/04 National Design Centre Singapore 188969. For more info, visit JDMIS location.
Upcoming schedules
Price: SG$79 per pax
Thanks to the generous support from Design Singapore (DSG), JDMIS is now able to offer this workshop at a subsidised rate of $79 to the public (The old price was $200 per person). As a token of appreciations, I'd like to extend to you complimentary invitation in one of our upcoming scheduled workshops.