Please find below your HD exclusive recording of the webinar! If you have difficulties with playback within this page, please
click here
to launch this webinar.
Timeline:
00:00 - 3:40: Introduction of JDMIS, the Jewellery Design & Management International School
03:40 - 9:15: Overview of the classification, identification of species and varieties of gems
9:15 - 25:20: The first C: Colour
25:22 - 29:22: 4-minute Interlude: Alex's introduction to JDMIS Gem and Trade Secrets Certificate
29:21 - 32:10: The second C: Clarity
32:13 - 42:05 : Clarity in the case of diamonds
42:06 - 44:20: The third C: Carat Weight
44:21 - 51:00 The fourth C: Cutting & Style
51:37 - 62:30: Overview of JDMIS' curriculum
62:31 - 64:02: Virtual tour of JDMIS
Master Gemmology with JDMIS' Most Popular Certification Programme: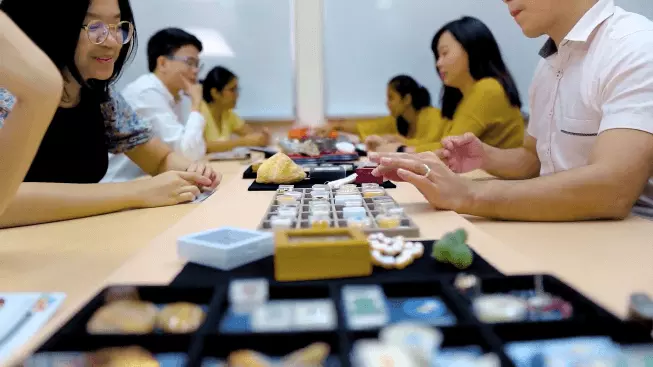 This comprehensive course gives you the knowledge and power to take control of your gem purchases (if you are a collector or enthusiast) or your sales process (if you are a designer or jewellery professional). Beyond the common trade practices, you will see and learn about imitations, synthetics and treatments sometimes used to enhance or even to deceive.
✔️SkillsFuture Funding up to 70% for Singaporeans and PRs
✔️Hands-on learning with over 1,800 gem samples
✔️Master the latest gemmological equipment
✔️Lifetime refresher class policy
✔️Become a part of Singapore jewellery artists community
Request Course Syllabus