Thank you everyone for your overwhelming participation in JDMIS' National Day Lucky Draw hosted from 28 July to 10 Aug 2022. Hundreds of entries came in to vie for the one of the 8 slots in our upcoming Silver Jewellery Making Workshop (worth $200) as well as the runner-up prizes of Jewellery Training Vouchers for JDMIS Certificate Courses.
Due to such overwhelming responses, we have decided to add more workshops to accommodate more people as well as include another 50 Jewellery Masterclass prizes in the prize pool! The list of winners is as followed:
Winners of JDMIS' Silver Jewellery Workshop based on lucky draw
Yoonfong L.
CY N.
Emily Y.
Sonia K.
Shok Hoon B.
Shereen
Karin Y
Selena T.
Winners of the bonus Silver Jewellery Workshop for JDMIS' most engaged newsletter followers!
Adrenna K.
Yvonne L.
Kelly L.
Selin T.
Megan T.
Bee Kuan O.
Pat T.
Christina S.
Congratulation to the 16 workshop winners, we have sent to your emails for the detailed instruction on how to claim your seat (Please search for JDMIS in your inbox)
Runner-up prizes:
20 jewellery Training Vouchers (worth up to $450 per person)
50 seats in the upcoming monthly Gem and Jewellery Masterclass (worth $100 for 2 seats)
We have sent the email to each winner individually (Please search for JDMIS in your inbox)
Subscribe to our newsletter if you have not done so to not miss out future lucky draws

Thank you again for your interest with JDMIS' jewellery training programmes. Meanwhile, why not browse through the various exciting jewellery courses below?
For any inquiry, you can also contact us through phone or whatsapp at 9125 4107 or email to This email address is being protected from spambots. You need JavaScript enabled to view it.
About JDMIS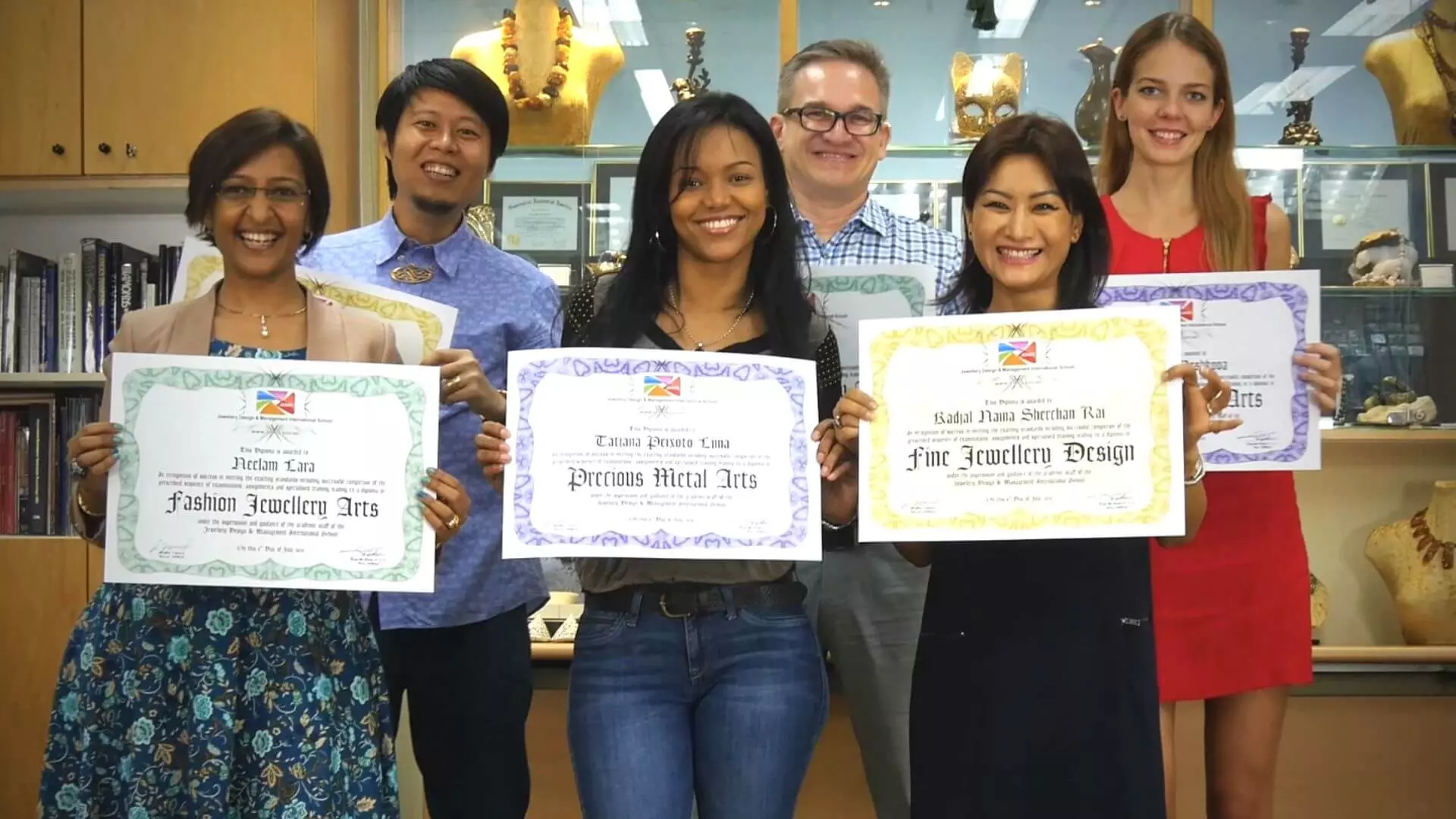 Founded in 2007 by Gem & Jewellery Expert Tanja Sadow, The Jewellery Design and Management International School in Singapore has provided education in the jewellery arts to local and foreign students in the region. Since then, JDMIS has grown into an established regional training brand, delivering exceptional jewellery education to individuals from over 42 different countries and training the best local and international brands.

4,700+

Certified graduates