3-hour workshop

Top quality materials provided, take home your design & enough materials to make another piece.

Taught by Experts from JDMIS
Learn unique life-long skills to make stunning & sell-able jewellery!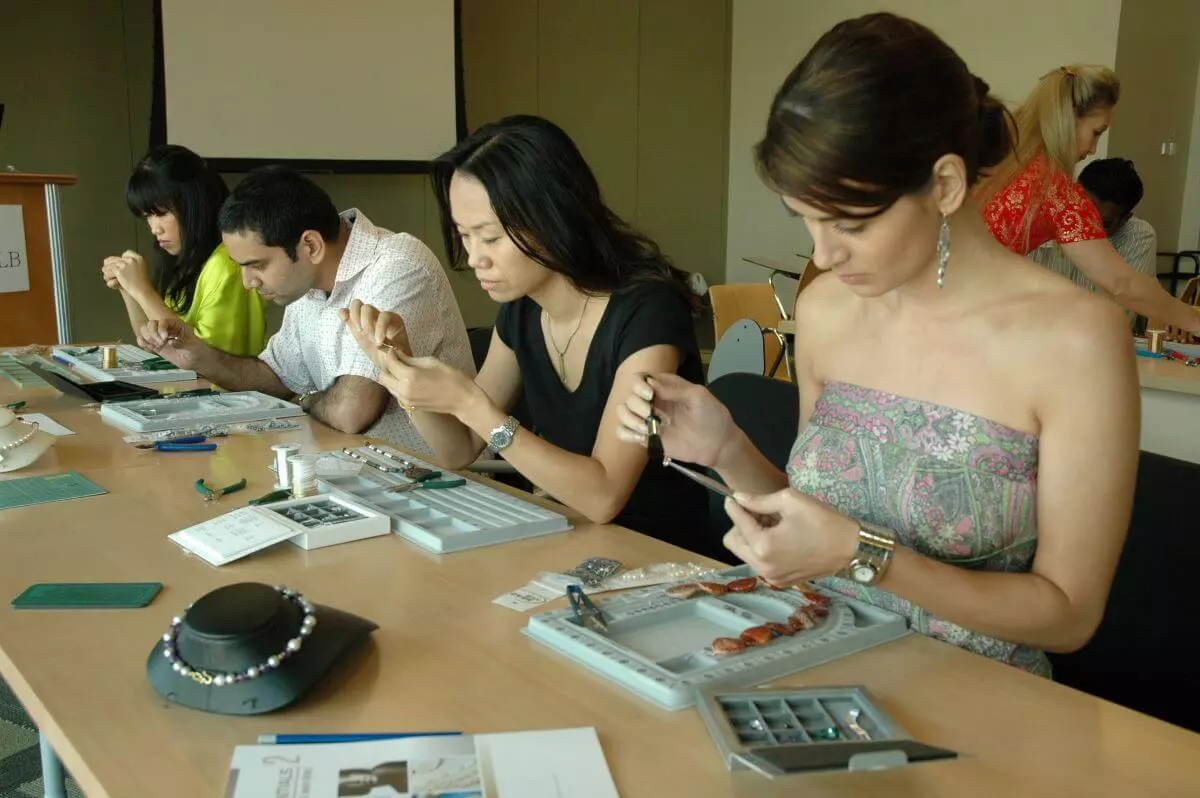 Want to make professional-looking jewellery to impress your family or to start making sales online? In 3 hours, learn basic Fashion Jewellery from JDMIS' expert instructors to start producing creative and personalised jewellery. It's colourful, therapeutic and you will bring home finished pieces and a life-long useful skill!
Extracted from JDMIS' flagship 30-hour Fashion Jewellery Arts Certificate Program, this practical introductory workshop offers unprecedented value. Not only you get to try out this intensive professional program for a fraction of the price, you'll learn enough to start experimenting and producing on your own!
A fast, easy and therapeutic experience!
You will Learn
Tips for selecting colours, necklace lengths and more...
How to select and sort the best materials for your design
How to quickly create and compare design variations before you decide
How to professionally string a necklace or bracelet
How to securely fasten a clasp to your design
Basic wirework skills to create complementary earrings...
Choose from 4 uniquely inspired Crystallized materials kits showcasing the most trending colours!

Intro video to Fashion jewellery
Your instructor

This experience will be conducted by one of JDMIS' professional, registered permanent Jewellery Arts Faculty members who specialize in Fashion Jewellery Arts. All our trainers are practicing jewellery artists with many years of experience in the jewellery industry.
Learn at JDMIS' Queenstown campus
Participants will receive a complementary 15-min tour of the JDMIS campus, one of the largest jewellery-training facilities in Asia!
Our commitment to safety
JDMIS adheres strictly to government guidelines to ensure the safety of all our students, instructors, and staff. We enforce safe distancing, mask-wearing, temperature checking and daily sanitising of all the rooms and equipment.
JDMIS is the region's largest jewellery training centre and its state-of-the-art facilities provide the best possible learning experience – in terms of safety, professionalism and FUN!
Students' reviews
The teaching method at JDMIS truly enables students to acquire practical skills and the confidence to make professional quality jewellery. I encourage anyone with a passion for jewellery making and wishes to acquire the skills to come here to learn.

- Geraldine W.

Very good learning environment, very good instructor with detailed guidance and strict demands to achieve professional finishing of jewellery pieces. All materials provided and shared with us with guidance on where to buy materials and how to choose materials.

- Catherine C. (Singapore)

Enjoyed the course thoroughly. A big thank you to Sujata for making the learning so enjoyable and also sharing generousy about her own experience as a professional jeweller.

- Agnes K. (Singapore)

Very well organised. Basically, all techniques are my favourite. We can mix different techniques into a single unique piece.

- Karen K. (Singapore)

Course is detailed, instructor is good and generous in sharing skills and experience. Admin staff is great.

- Alexis K. (Singapore)

Must sign up!! Very fun and informative... I never thought I would be interested in chain maille but after this course I fell in love with it! Will be exploring more chain maille techniques to play around with :)

- Harumi K. (Singapore)

I love my trainer and she did explained well and make me understand and help me a lots.

- Tiny K. (Singapore)

You get to learn the right techniques and make your very own creation. You have the best instructor to get going with your creative juices.

- Michelle E. (Singapore)
Location: MDIS' Queenstown Campus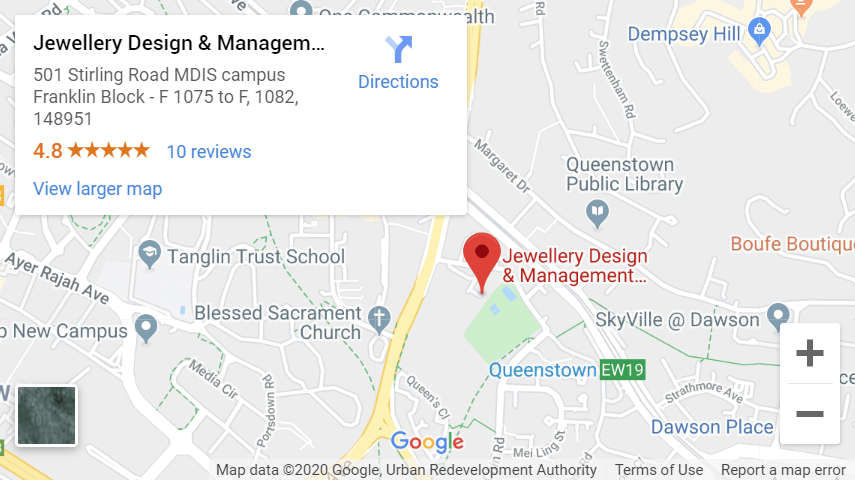 Upcoming schedules
Original Price: Sg$175 per pax
Special 12.12 Promo, $24 OFF!
Participants can also claim reimbursement* of this workshop fee if they take up the corresponding JDMIS' Certificate later (*Cannot stack with other discounts and limited to 1 claim per student)