Featuring both lessons and an analytical project based on local jewellery businesses, this course gives students theopportunity to gain an understanding of the real-lifechallenges of managing a retail environment. The day-todayissues of retail store management are covered,including staffing, security and customer handling.Effective front-line business administration is explained,including management software, point of sales practicesand ways to measure everything from inventory levels tocustomer satisfaction.
Course Details
Course Duration : 34 hours
Course Fees : $1,700
As a critical component of any business that deals withconsumers, the front line poses a unique set of challenges.Students consider first principles in designing store layouts andplanning staff rosters, design systems to maintain quality andperformance and seek out local examples of best and worstpractices for class discussion.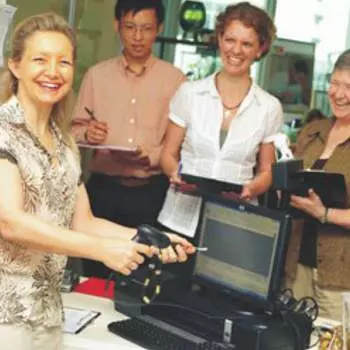 Lessons in this course of study include:
RE201 Introduction to retailing and its challenges
RE202 Learning from a competitive environment03 Finding, keeping & motivating retail sales staff
RE204 Understanding & predicting customer behaviour
RE205 Retail Store Layout, Merchandising & Security
RE206 Administration & managing documents
RE207 Inventory management, sales forecasting & shrinkage
RE208 Retail sales systems & software concepts09 Retail inventory control systems & concepts
RE210 Customer relationship management tools & concepts
RE211 Retail metrics & identifying areas of improvement
RE212 Exploring Singapore's best and worst retailers