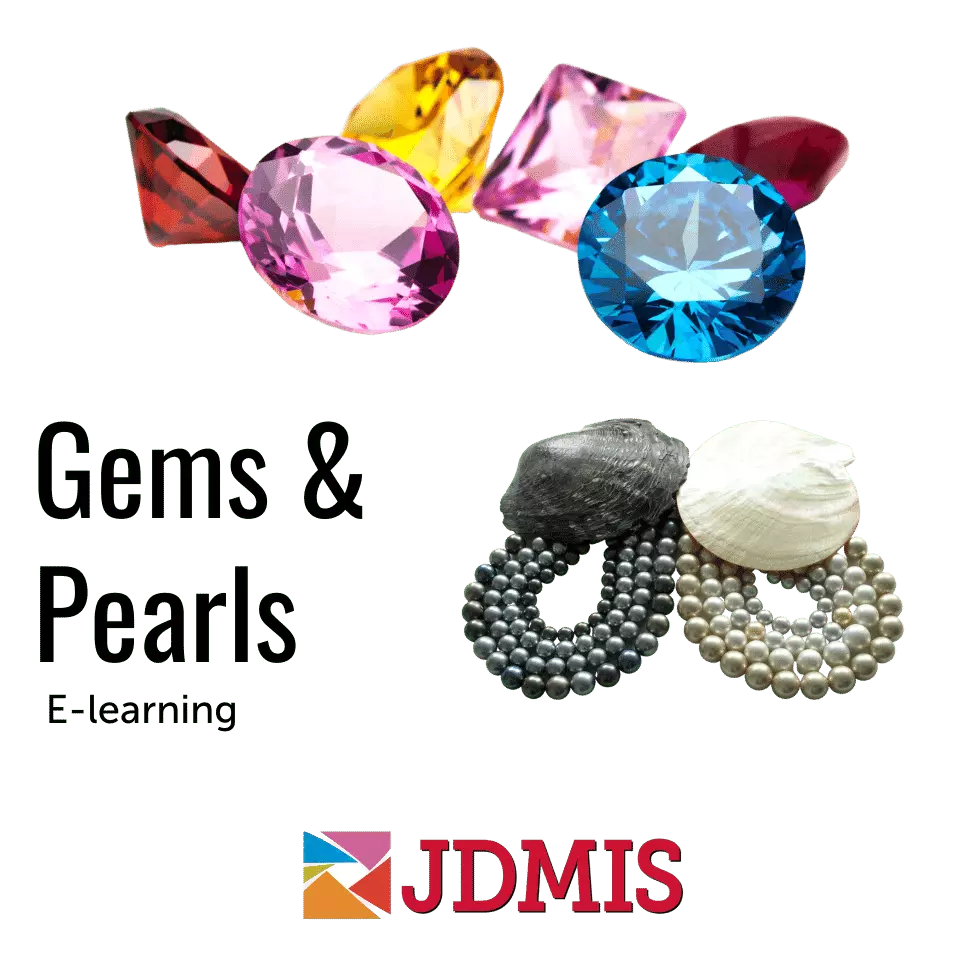 Complimentary Exclusive Gemmology Online Training
As a registered attendee of the Singapore International Jewelry Expo 2021, you qualify for complimentary access to JDMIS' Gems & Pearl eLearning bundle worth $40! At the end of these 2 short and fact-filled courses, you will gain confidence in your understanding of precious materials. Start by exploring the properties and classification of coloured gemstones and diamonds, then understand how we consider gemstone value the 4Cs: Cut, Colour, Clarity and Carat Weight. Extend your knowledge beyond mineral gemstones to the most popular of organic gems: pearls. You will learn about the different types of pearls, their characteristics, value factors and common immitations.
Delivered by JDMIS Dean and Founder Tanja Manuela Sadow, these online learning programmes are accessible and fun – structured in a short, micro-learning format that you can jump into any time and easily return to for future reference. These online programmes have been enjoyed by over 2,300 participants in the last year alone.
Instruction to redeem:
To access these courses, please follow these steps:
Add the bundle product to your cart by visiting: https://go.jdmis.com/sije-gem-bundle
Enter the code " SIJE-JDMIS-GEM" to check out for free
The two courses will be unlocked and appear under your My Account tab on the top right after the successful checkout
You may also change your details and password in the My Account tag.
About JDMIS

The Jewellery Design and Management International School (JDMIS) is the largest specialized jewellery institution in South-East Asia, teaching Jewellery Design, Fabrication and Trade Practice at the certificate and diploma level with pathways to UK degrees in fashion and jewellery. Learn more at
www.jdmis.edu.sg