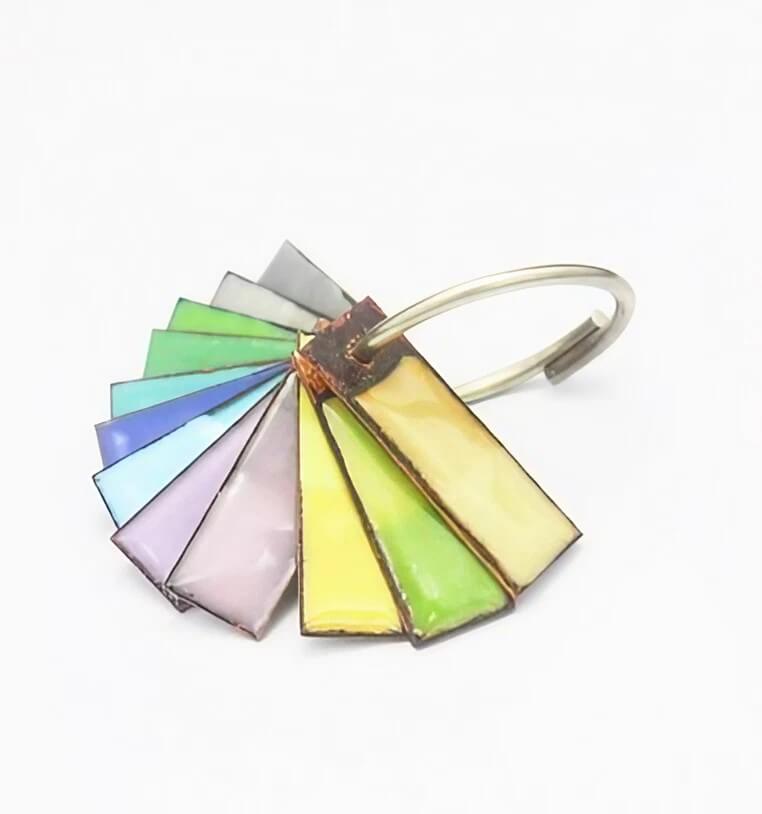 Are you ready to embark on a vibrant and colourful journey through the art of enamelling? We're delighted to invite you to join our comprehensive 12-hour Jewellery Enamelling Course, taught by industry veteran Shuyu Wu.
In this course, you'll get hands-on experience with both traditional and contemporary enamelling techniques. Starting off with creating colour samples, we'll walk you through two fundamental techniques - dry sifting and wet packing - setting a strong foundation for your enamelling journey.
Course Outline
Participants will then learn essential skills like counter enameling, under firing, and over firing. Building on the foundation established during the sample-making phase, the course will cover six major techniques/topics: sgraffito, stenciling, clear flux, silver/gold foil application, enamel decals, and pencil drawing - each of which will be introduced and practiced in depth (as illustrated by the three images below).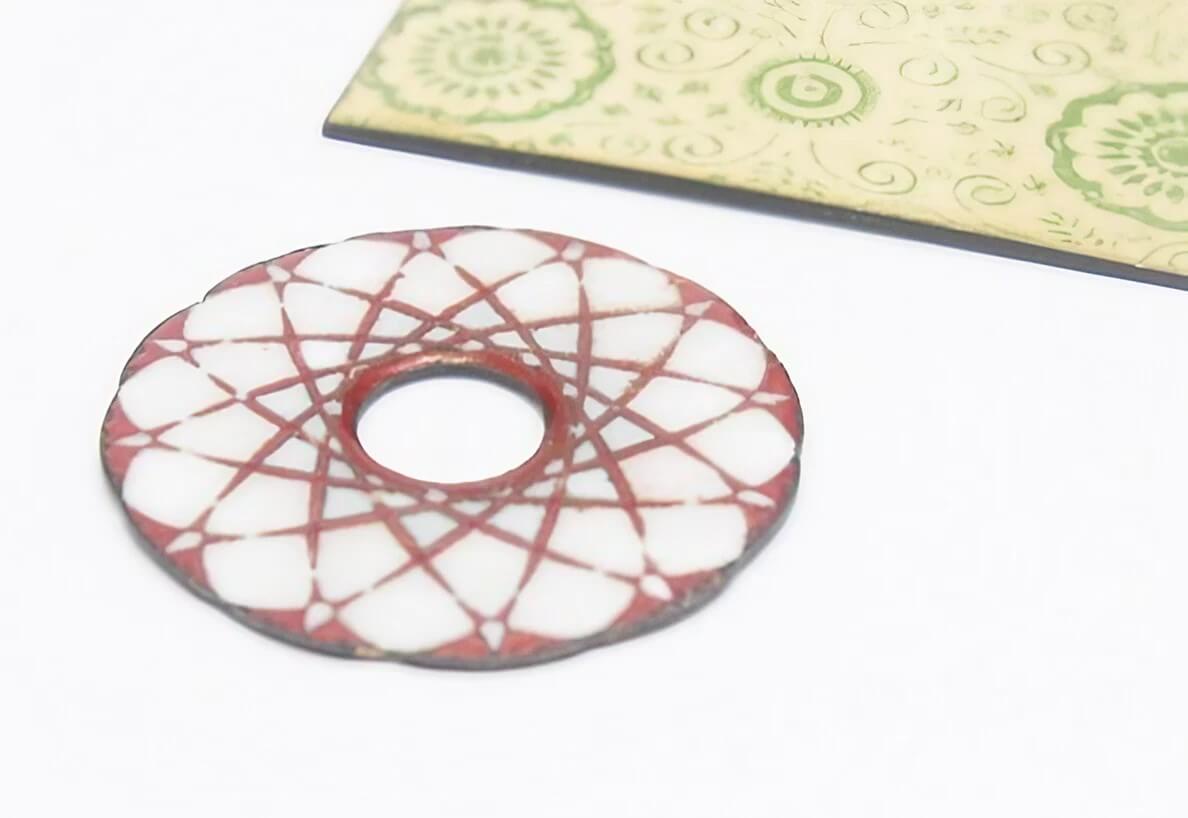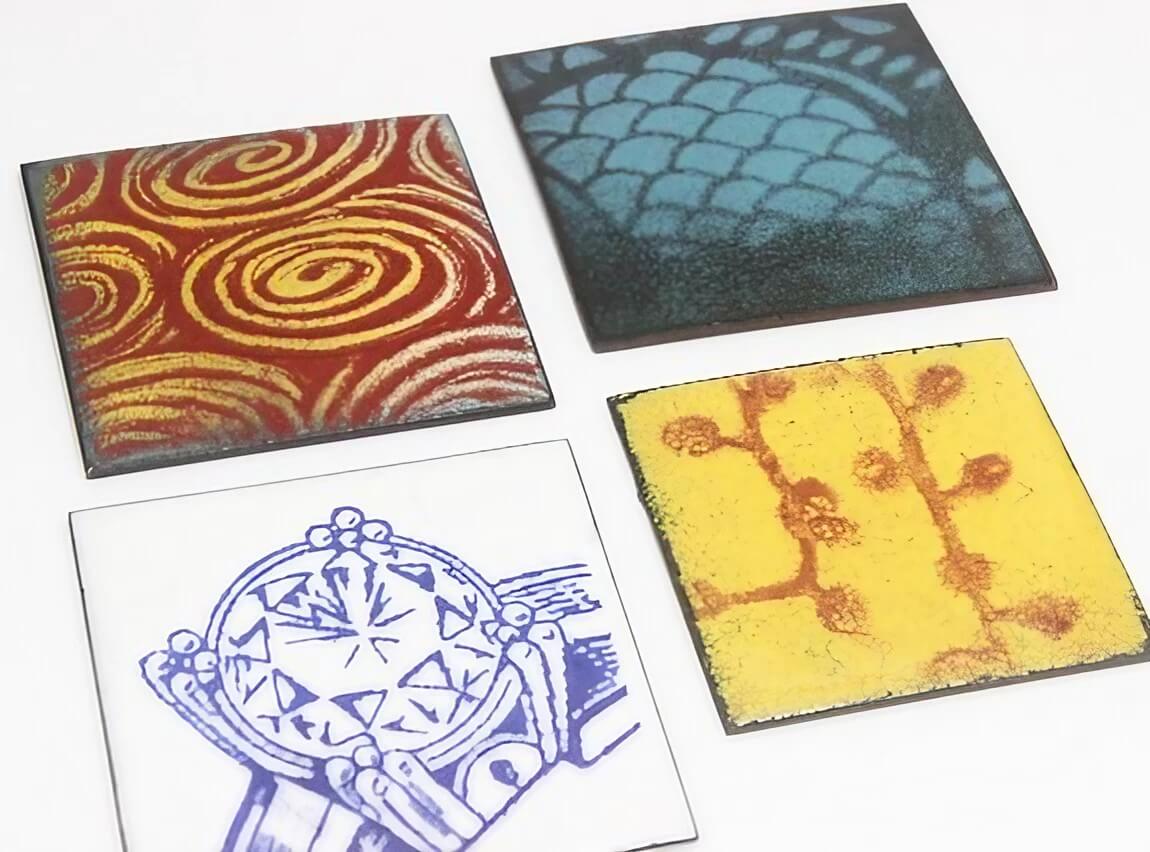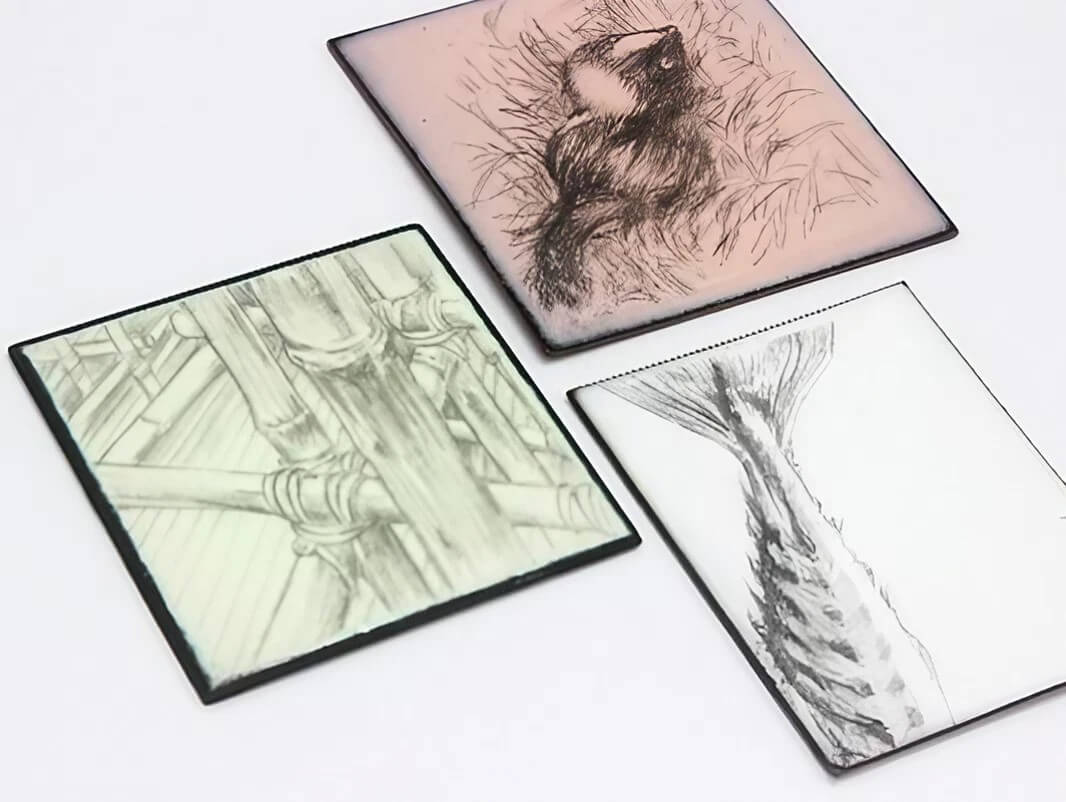 Upon completion of the course, participants will have produced a minimum of 11 unique enamel images and a pair of enamel earrings. With the knowledge gained, attendees will be empowered to design and craft colorful jewelry pieces using premade metal bases.
Furthermore, the course encourages the integration of techniques learned in Metalsmithing or New Metals, enabling participants to create even more intricate and sophisticated piece (as seen in the five images below).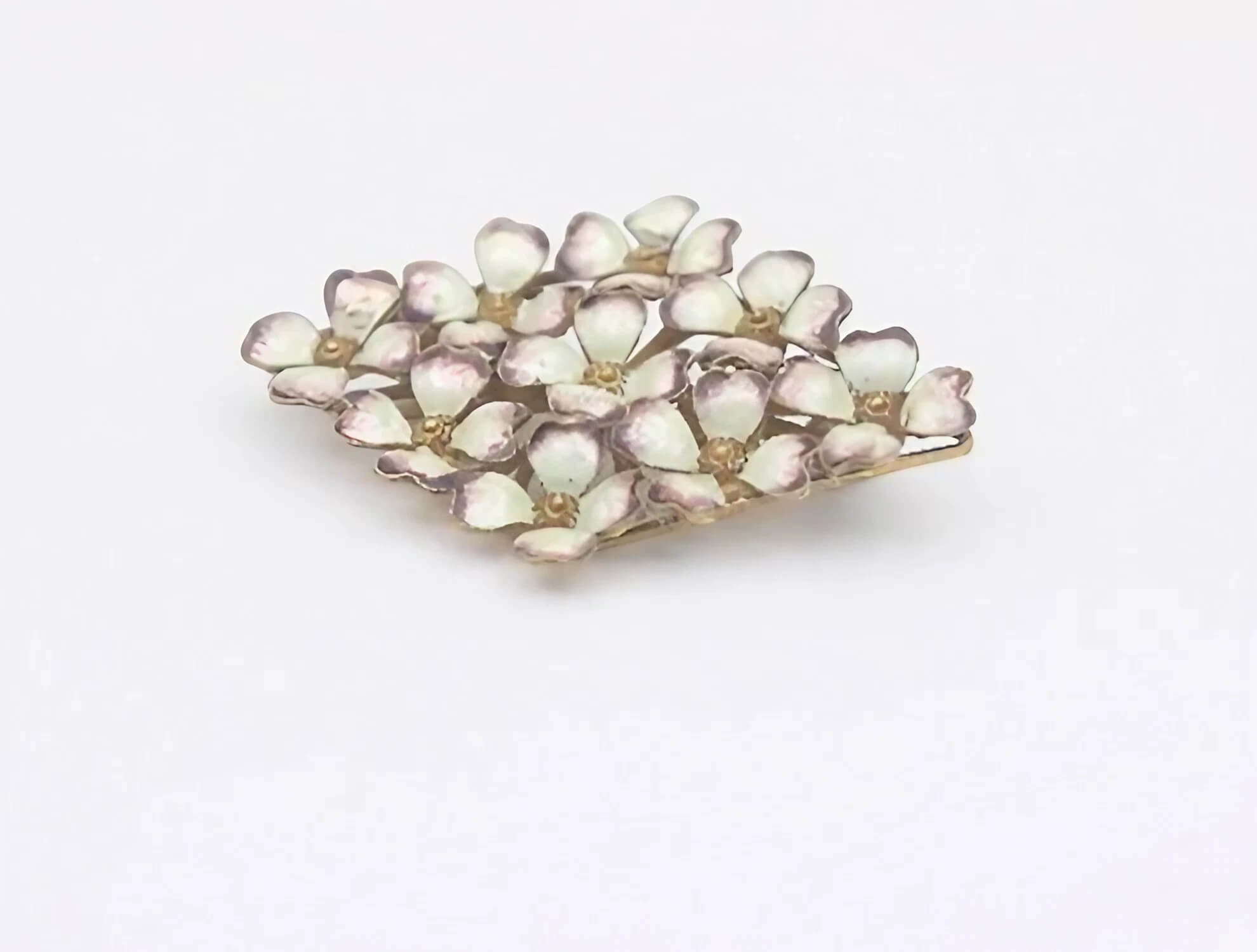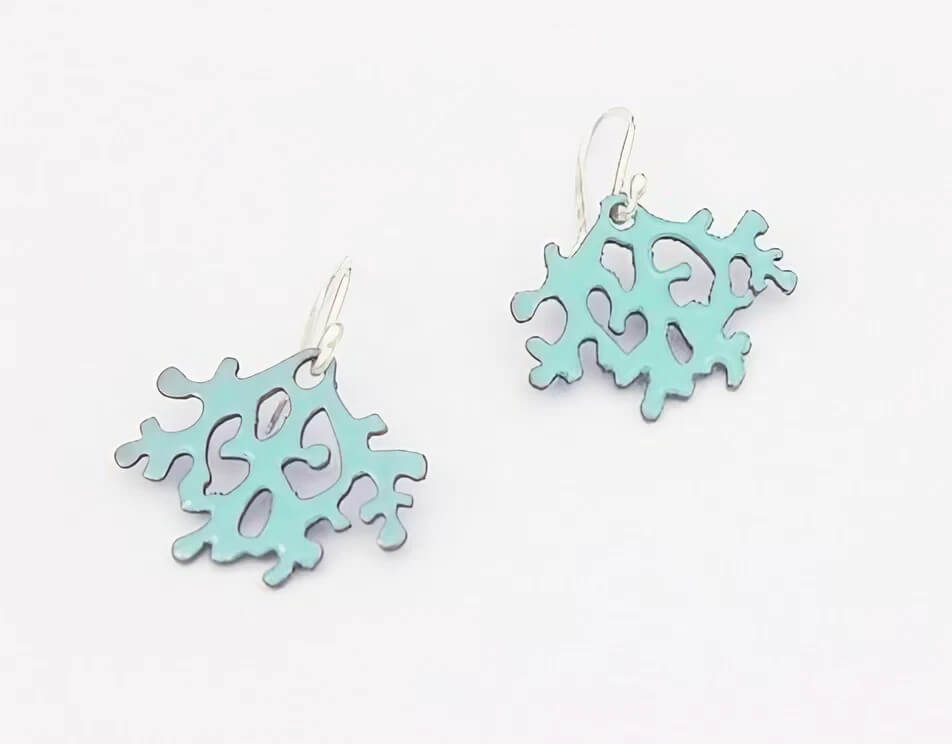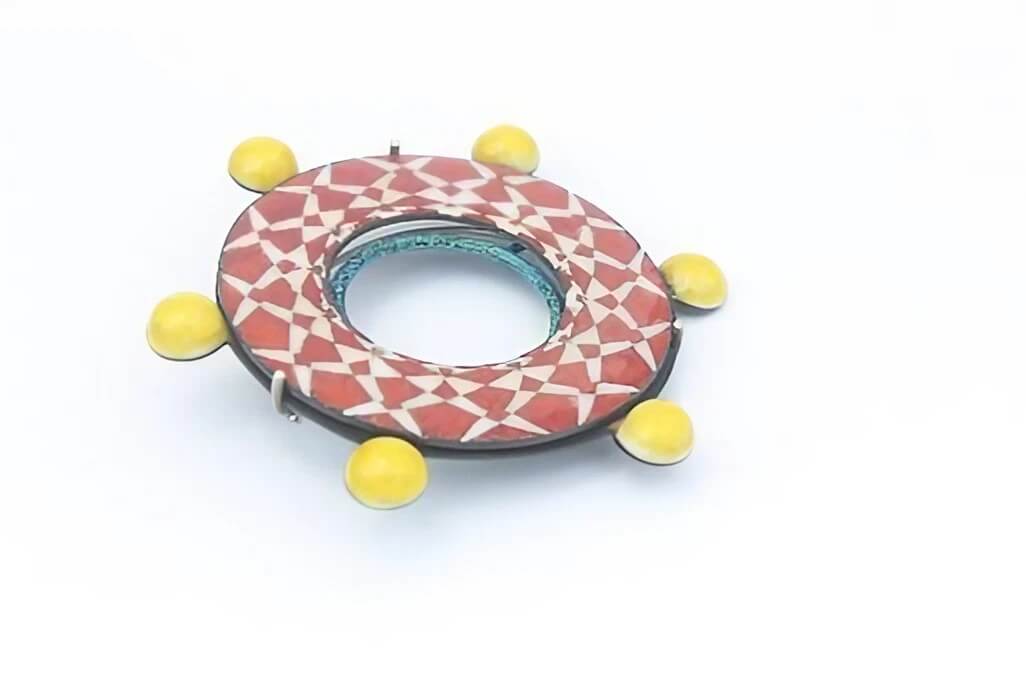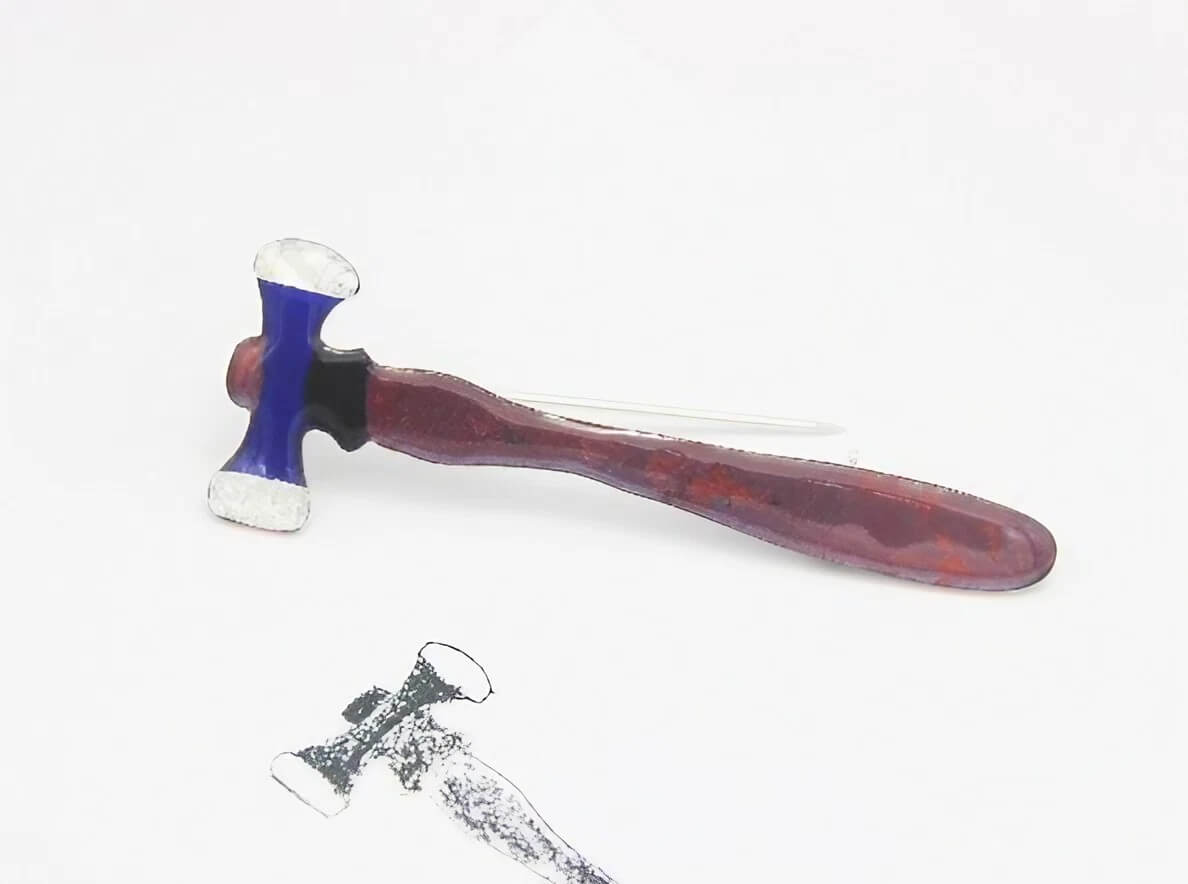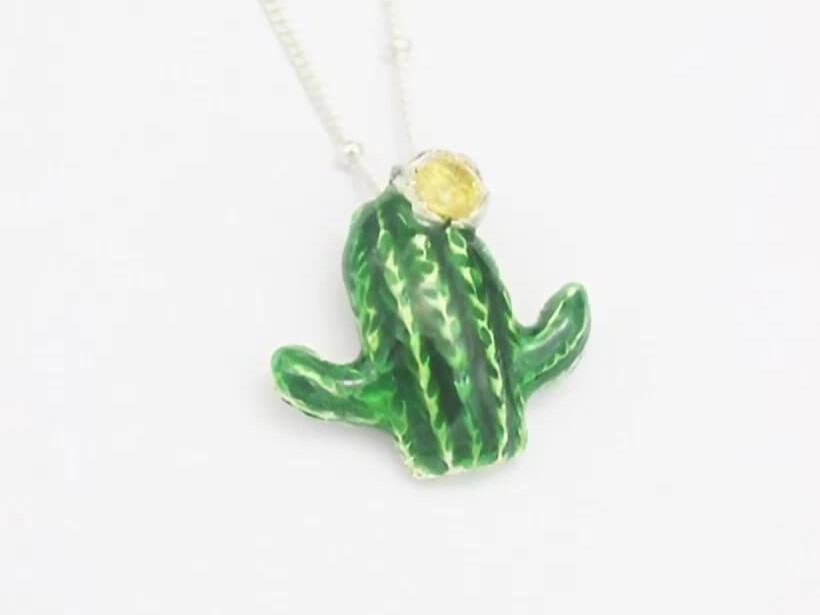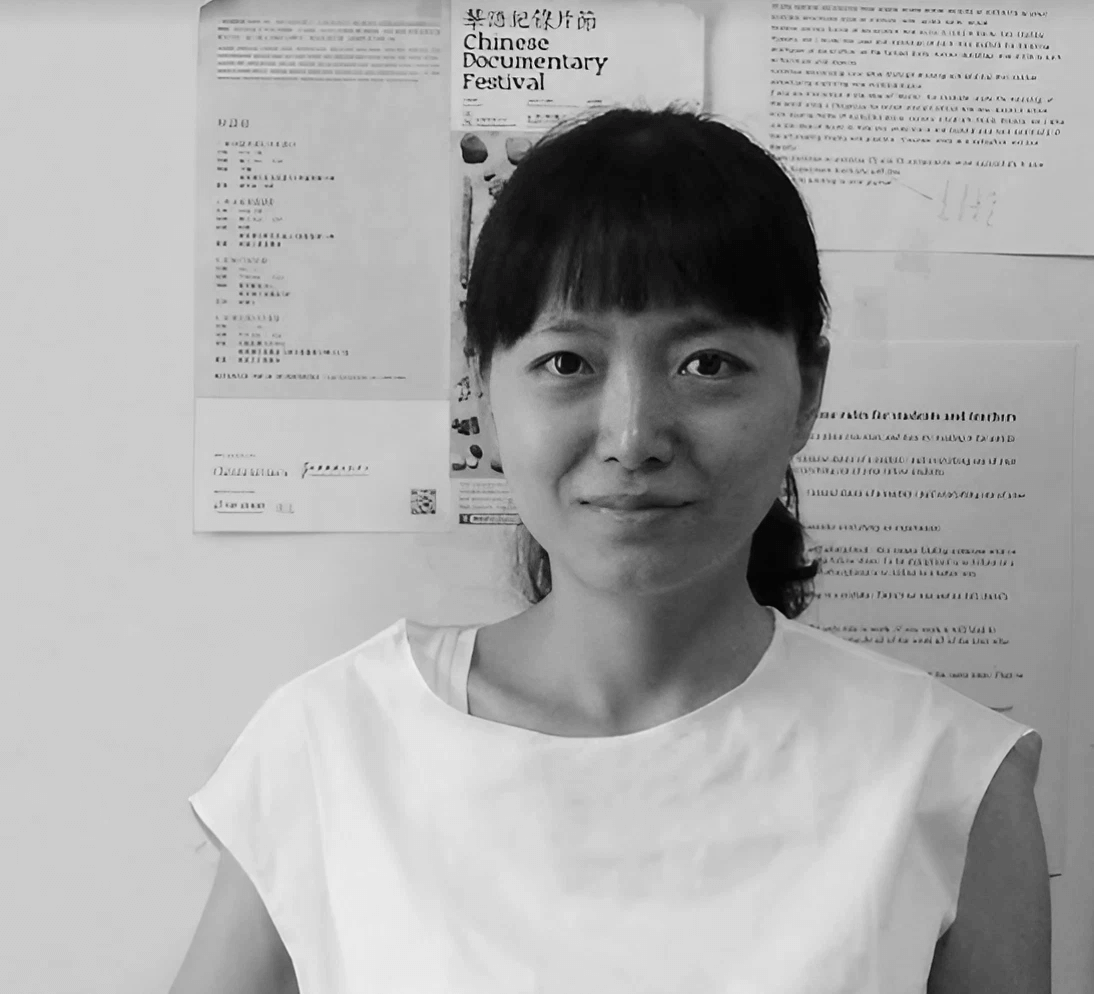 Meet The Instructor
Shuyu Wu, an accomplished artist boasting a Master of Fine Art in Jewellery/Metalsmithing from Bowling Green State University, Ohio, USA. With over a decade of teaching experience at the university level in China before coming to Singapore, she brings a wealth of knowledge and passion for integrating traditional craft into contemporary jewellery.
Materials included:
The investment for this transformative experience is only $388, plus an additional 8% GST ($419.04). This fee includes use of classroom tools such as kilns and specialized equipment. Included in the course are 16 copper sheets in various pre-cut sizes, a silver foil sheet, and premium-grade enamel powder in over 20 colors. During the programme, necessary tools will be available for classroom use including a wet packing spatulas, enamel sifters, trivets, containers for washing enamels - everything you clearly understand working with enamels!
Course Schedule
Visiting Lecturer: Enamelling
Add the colourful effect of enamelling to your jewellery. Taught by visiting specialist instructor. 12 Hours
Price: $388+GST ($419.04 Incl GST)

Beginning Tuesday, 31 Oct
Timing: 10am - 1pm
Instructor: Shuyu Wu
Part 1: Tuesday, 31/Oct/23
Part 2: Thursday, 02/Nov/23
Part 3: Tuesday, 07/Nov/23
Part 4: Thursday, 09/Nov/23
Seats are extremely limited - we're enrolling just six participants to ensure personalized attention and guidance. Seize your chance to explore this exciting art form and create unforgettable pieces that express your unique style.
Confirmation e-mails will be sent as limited seats are available