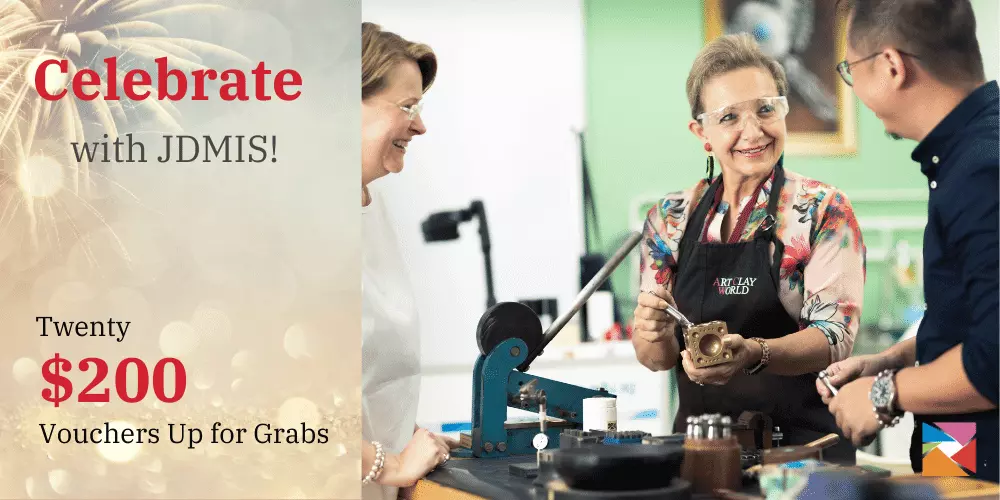 To help foreign students who do not have Skillsfuture funding to defray the cost, JDMIS provides a limited number of the "Kickstart" Voucher every month which can offset $200 from any Certificate or Diploma at JDMIS (T&C applied as below).
GREAT NEWS! There are still
$200 Vouchers available for collection!
*Terms and conditions:
The JDMIS Jumpstart voucher can only be used once per student
The voucher value is not to be used in conjunction with another offer from JDMIS, government funding or SkillsFuture credit..
To redeem the voucher, please make course deposit payment to JDMIS by the voucher expiry date. Courses do not need to be completed before the expiry, just confirmation of schedules with a registration deposit.
As per JDMIS' usual friendly policies, your registration deposit payment is refundable up to 5 working days before the course commencement date - even on promotions!
Voucher cannot be used on your courses that are already underway
This voucher has no cash value and cannot be exchanged for cash
Click the claim button below to obtain your voucher.
Upcoming Classes