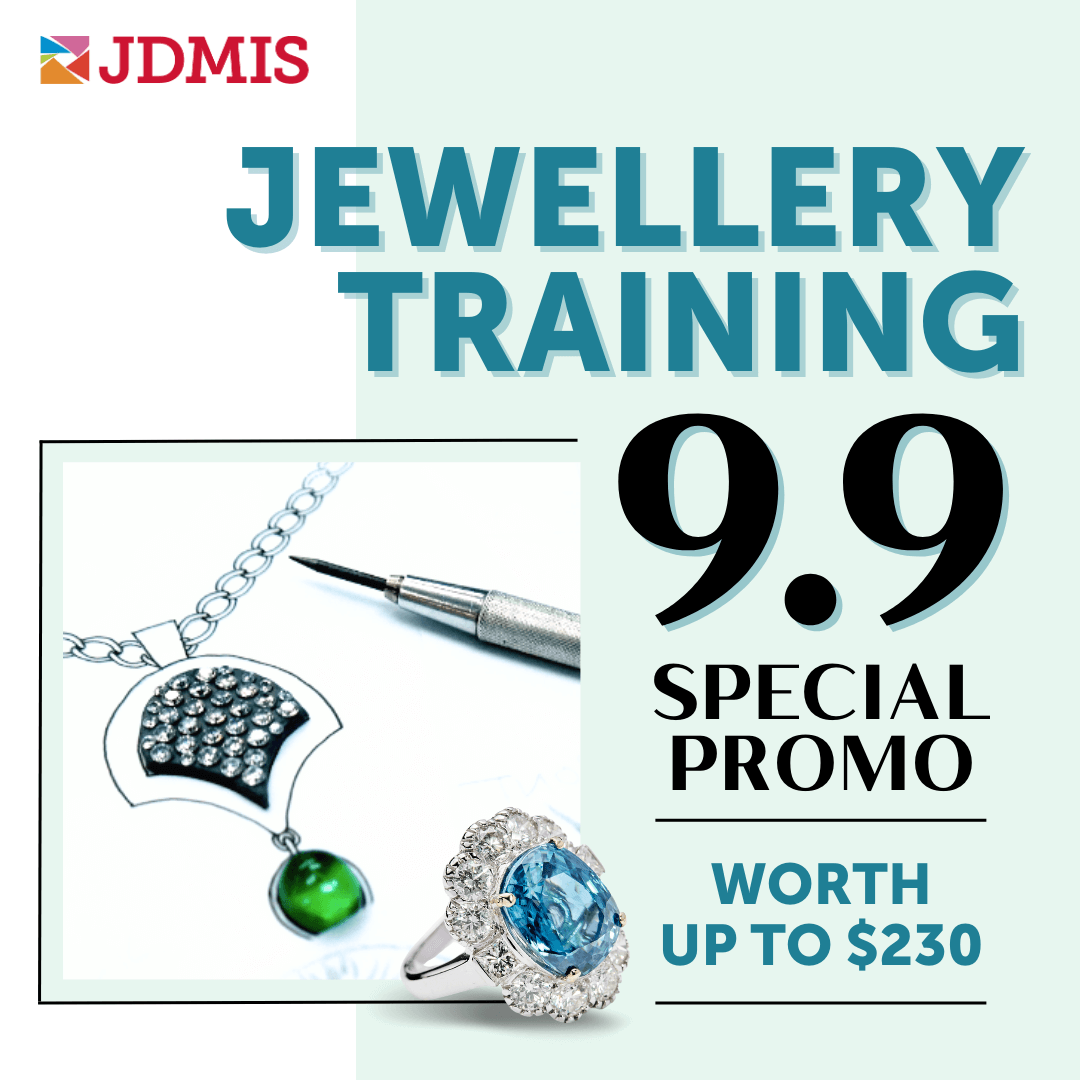 To celebrate the auspicious date of 9-9, JDMIS is giving out 18 limited Tools & Materials (T&M) Vouchers* to help new students kickstart their jewellery passion! The voucher is worth $64 to $150 depending on the course you choose to enrol to.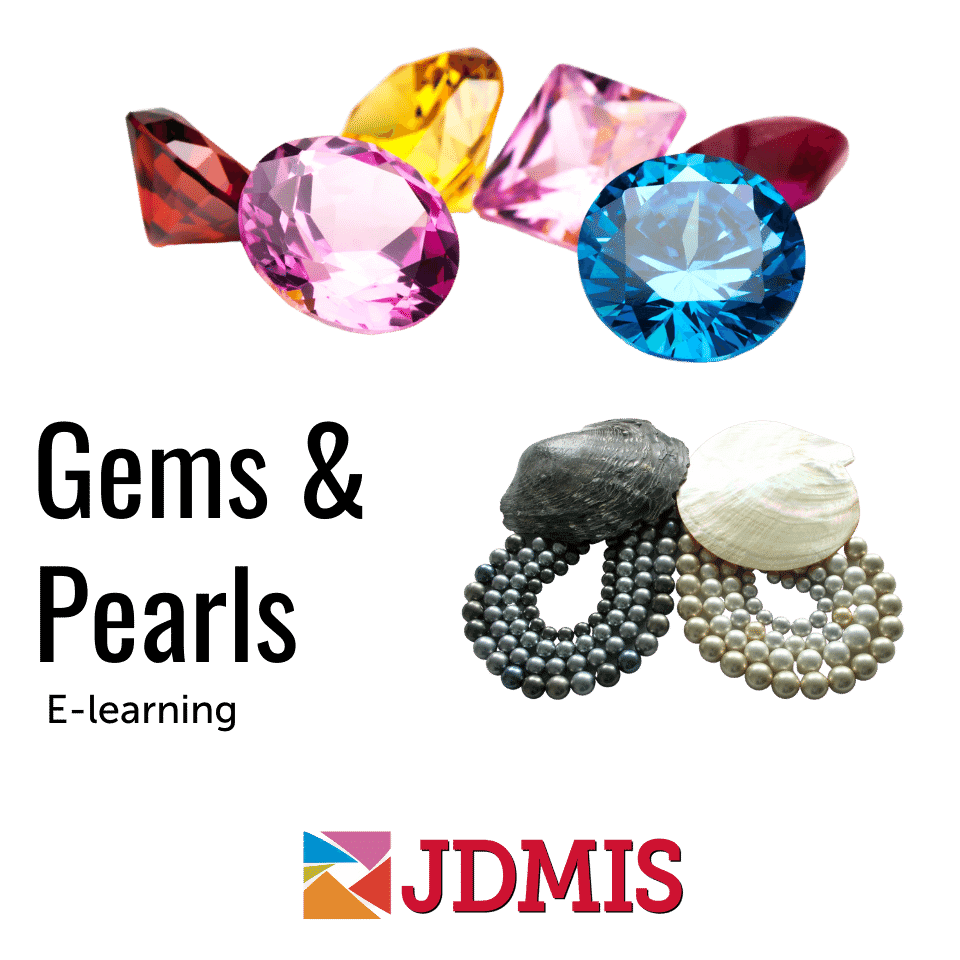 Complimentary Exclusive Gemmology Online Training Worth $80
Furthermore, each lucky voucher claimant will receive another gift from us, a free access to JDMIS' Gemmology Essential Training. At the end of these 2 short and fact-filled courses, you will gain confidence in your understanding of precious materials. Start by exploring the properties and classification of coloured gemstones and diamonds, then understand how we consider gemstone value the 4Cs: Cut, Colour, Clarity and Carat Weight. Extend your knowledge beyond mineral gemstones to the most popular of organic gems: pearls. You will learn about the different types of pearls, their characteristics, value factors and common immitations.
*Terms and conditions applied
Claim Now
| | |
| --- | --- |
| Certificate Course Type | Voucher Value |
| Digital Design, Marketing and Merchandising | S$64.42 |
| Gem & Jewellery Trade Secrets, Epic Jewellery & Contemporary Trends, Classical Jewellery Design, Fashion Jewellery Fabrication | S$100 |
| New Metal Technologies and Metalsmithing | S$150 |
The voucher can only be used once per student
The voucher value is not to be used in conjunction with another offer or voucher from JDMIS
To redeem the voucher:
For participants taking courses without government support Confirm your registration and make a registration fee payment
For participants availing of government training support: Confirm SSG enrolment and make a tuition fee payment (or SkillsFutureCredit claim for payment of tuition fees)
Voucher redemption must be made by the voucher expiry date. Courses do not need to be completed before the expiry, just confirmation of schedules with a registration deposit.
As per JDMIS' usual friendly policies, your registration deposit payment is refundable up to 5 working days before the course commencement date - even on promotions!
Voucher cannot be used on your courses that are already underway
This voucher has no cash value and cannot be exchanged for cash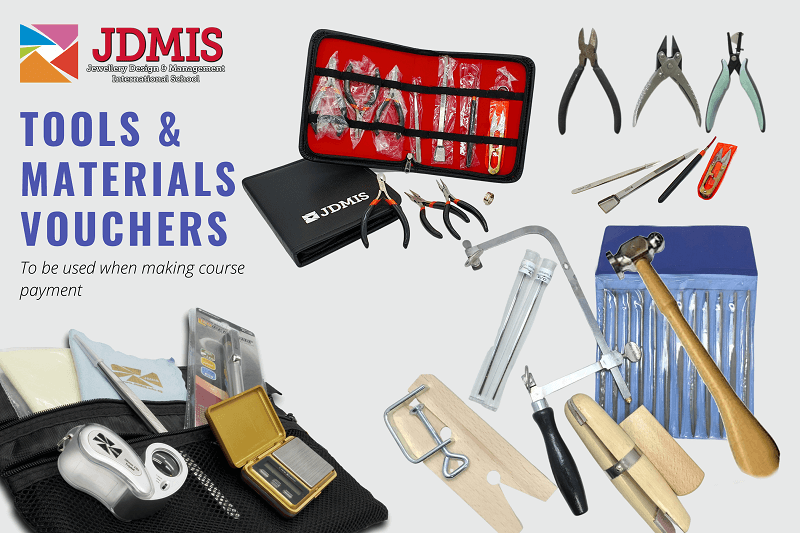 The number of voucher remaining is:
If the voucher is still available, click the claim button below to reserve it: