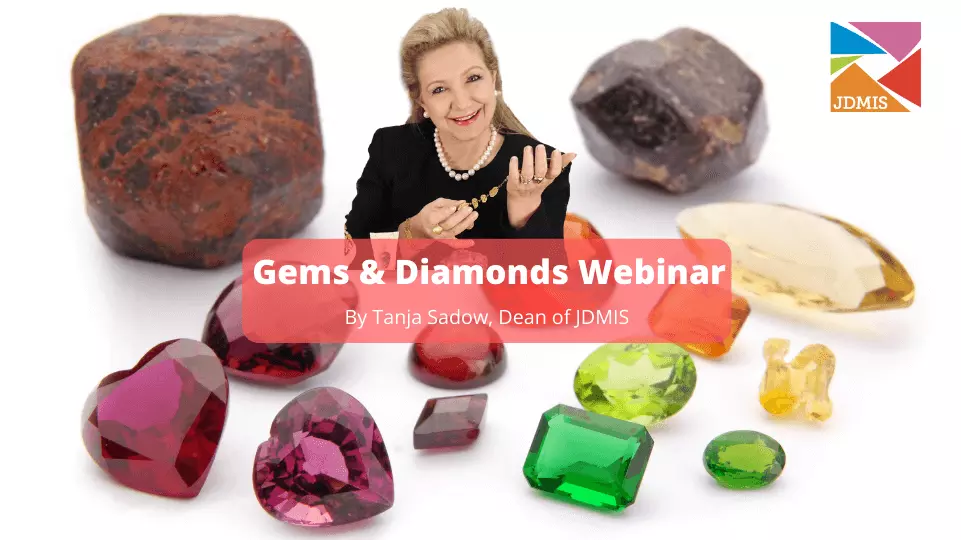 What you will learn
The 4Cs of gems

Learn how the 4Cs: colour, cut, clarity and carat weight affect the values of different gems in the market.

Facts about diamonds

Colourless diamonds are perhaps the most popular gemstone - learn how the 4Cs apply specifically to this unique gem.

Appreciating Coloured Gems

Learn how coloured gems are classified and how to best appreciate their rare properties.
1.5 hours Evening Online Webinar

Instructors' profile
Tanja is an award winning jewellery designer with more than 4 decades of experience educating the jewellery industry across 4 continents. Dean and founder of JDMIS, Tanja works with aspiring artisans as well as top jewellery brand team members to help them achieve brilliance in their careers.

Read More

Sign up FOR FREE for one of the sessions below!