Looking for something special to do this National Day?
Try your luck at winning a free seat (worth $200) for our Special National Day Silver Jewellery Workshop. 8 lucky winners will be chosen at random to participate in making a pure silver memento piece of your choice that you can customise with your own unique initials.
Simply fill up the form below for yourself or on behalf of your friends and family members to enter the lucky draw!
Additionally, there will also be 10 consolation prizes in jewellery training vouchers worth up to $450 each for jewellery training courses at JDMIS.
---
Enter The Lucky Draw
About JDMIS' Silver Clay Jewellery Experience (worth $200):
Learn unique life-long skills to impress family and friends!
Making professional jewellery is no longer exclusive to skilled metalsmiths. In 3 hours, learn basic Silver Clay to start producing creative and personalised jewellery. All you need is creativity and a bit of patience to give meaning to your own creations!
'Metal clay' is a new jewellery material, composed of pure silver particles, water and binders. In this form it is soft and malleable, versatile, 100% safe and environmentally-friendly.
A fast, easy and creative experience!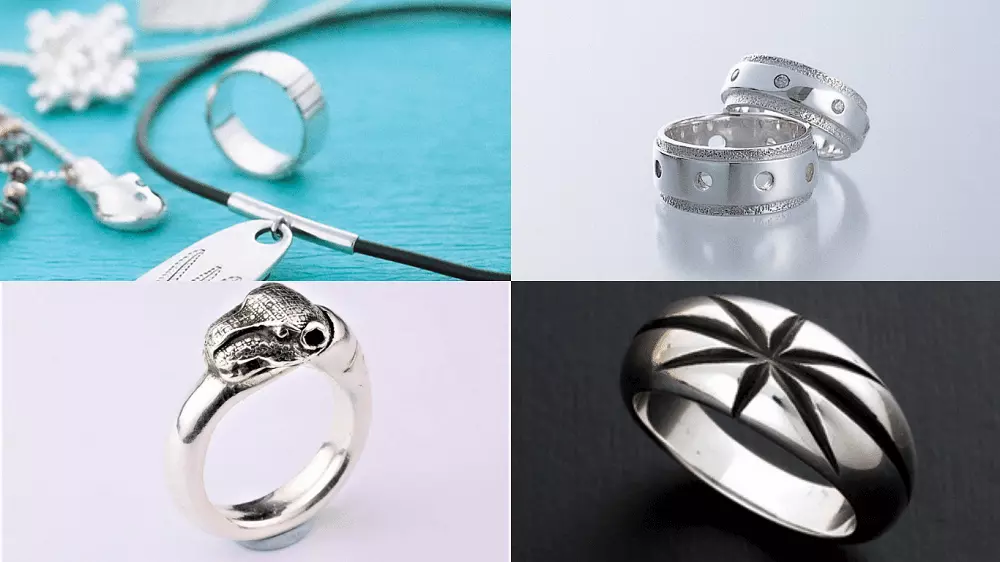 Join a fun group in this completely beginner-friendly workshop, you will learn to produce and bring home a design in pure silver (10 grams worth $50!). Equipment will be provided on loan for this class and silver material is included in the workshop fee.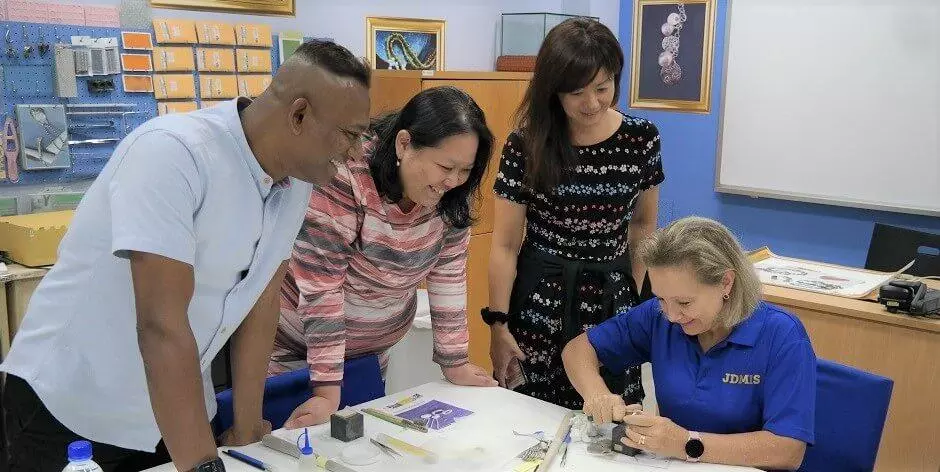 What you will do
Carve, stamp, press or roll the clay
Into your unique desired shape...
Fire under high temperature
Refine your shape until perfection..
Bring home your unique jewellery piece!
2-minute intro video
1.5-hour workshop

All tools provided; bring home a final product made of 99.9% Silver!

Taught by Experts from JDMIS
Students' reviews
So much fun using clay to create jewellery. Creativity and innovation infused to create a master piece of our own.

- Vani M. (Singapore)

I join to make pretty things for myself and my friends. It keeps me happy.

- Michelle C. (Singapore)

I just made a ring for personal use and it was impressive as I did not imagine I could do it out of metal clay.

- Patrina L. (Singapore)

You get to do a lot of things with your hands and take home your own jewellery.

- Doris R. (Germany)

You can put together your creativity to come up with something amazing all by hand!

- Takami K. (Japan)

Class was interesting, pieces made during class was as good as it was purchased. Materials for class were included in the fees which makes it good value.

- Agnes S. (Singapore)
Ready to participate?
Can't wait to start a whole new experience with Metal Clay? This workshop is just the first part of our highly popular 30-hour professional Certificate in New Metal Arts.
Singaporean and PRs enjoy generous SkillsFuture funding up to 70% of the course fees! This is a very small class with few schedules left this year. Click here to learn more about upcoming course schedules!