Do you aspire to become a jewellery designer whose work is full of autonomy, creativity and meaning? Want to know what the job entails and whether it's a good fit for you?
Watch this short 12-minute video below by JDMIS Dean and Founder, Tanja Sadow, on a high-speed tour of how a designer typically produce a new design using paper and pencil & creative drawing techniques:
Timeline:
0:00 Introduction
0:26 Tools and Materials
1:15 Adding gemstones to jewellery designs
2:29 Bringing jewellery designs to life
3:39 Communicating with customers and jewellery manufacturers
5:02 Demonstration (Part 1) - Creative variation in jewellery designs
6:28 Demonstration (Part 2) - Sketching gemstone and adding to design
7:22 Demonstration (Part 3) - Rendering design in colour
10:09 Student testimonial of JDMIS' Jewellery Design Courses
---
Professional Certificate in Classical Jewellery Design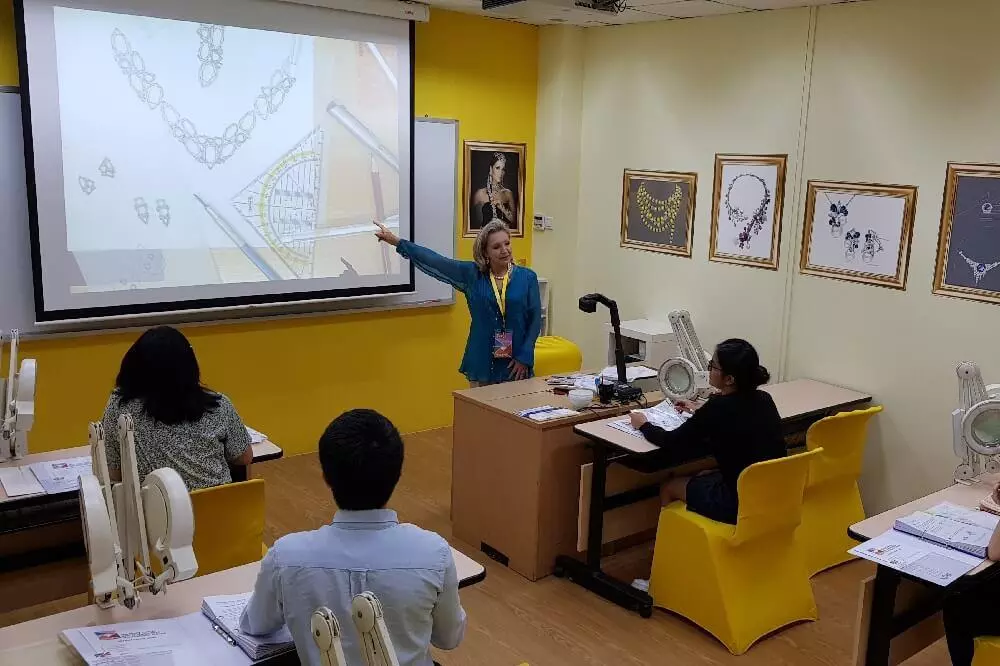 Classical Jewellery Design 1 is a 30-hour (5-day) beginner-friendly course that provides a solid foundation in the various techniques and principles in sketching, drafting of major forms, drawing gems and gemstone settings and jewellery findings. More importantly, it hones your aesthetic sense and gives you the ability to transform creative ideas into stunning jewellery designs. Apart from the specific skills needed by designers, you will also learn techniques to unlock creativity and master productivity in this exciting field.

Funding up to 70%

Generous SkillsFuture funding for Singaporeans and PRs

Modular & flexible

Modular pathway from Certificate to Diploma & complete at your own pace, weekdays or weekends

Lifetime refresher class

Refresh and update your knowledge and skills for free after graduation
What our students have to say?
Watch a 2-minute video to hear from JDMIS' past graduates
Please complete this form
To receive a soft copy of the course outline, details on pricing, funding, instructors and more!
About JDMIS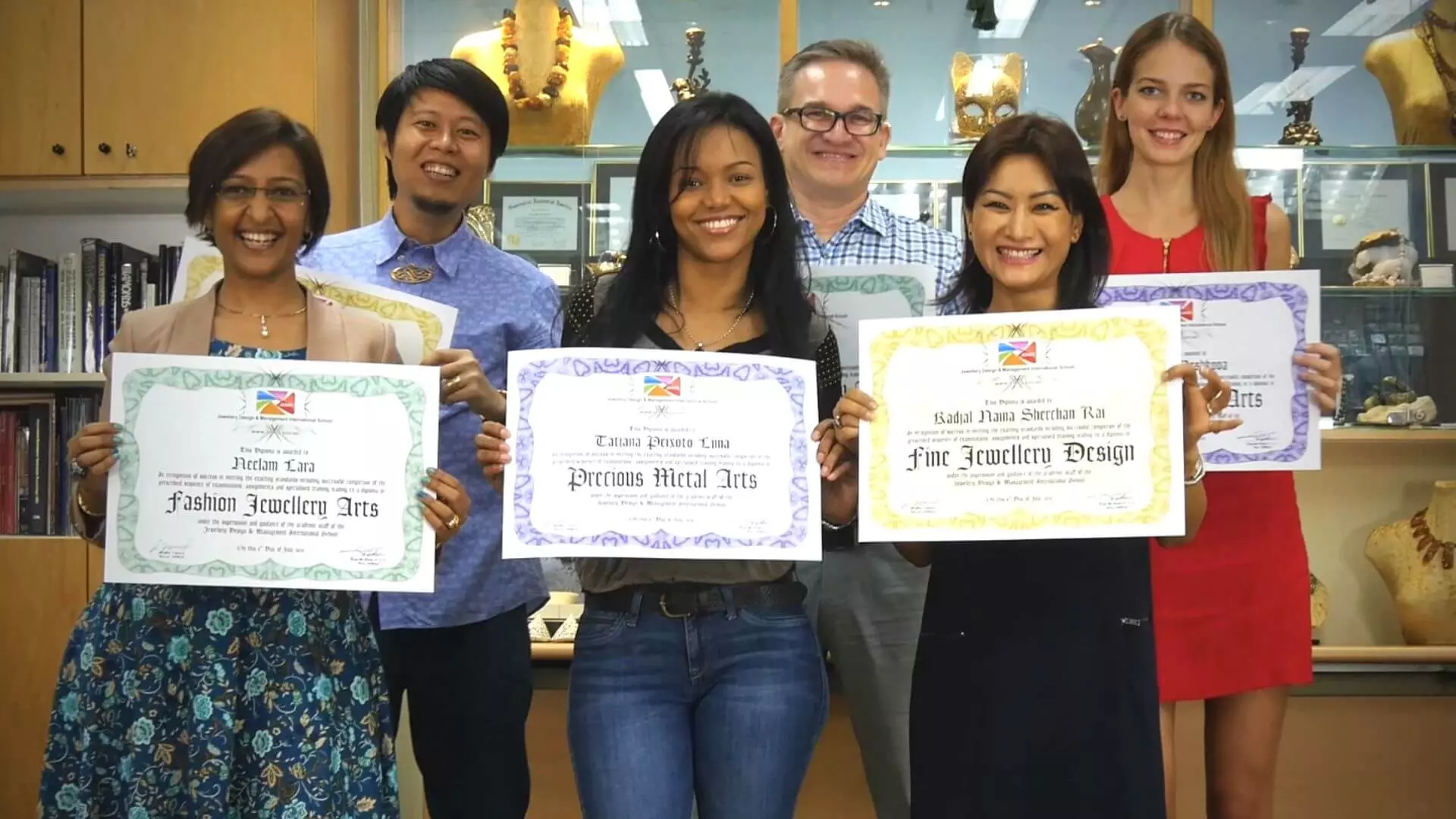 Founded in 2007 by Gem & Jewellery Expert Tanja Sadow, The Jewellery Design and Management International School is the only specialised Jewellery School in Singapore. Since then, JDMIS has grown into an established regional training brand, delivering exceptional jewellery education to over 20,000 individuals from over 42 different countries and training the best local and international brands.
4,700+

Certified graduates