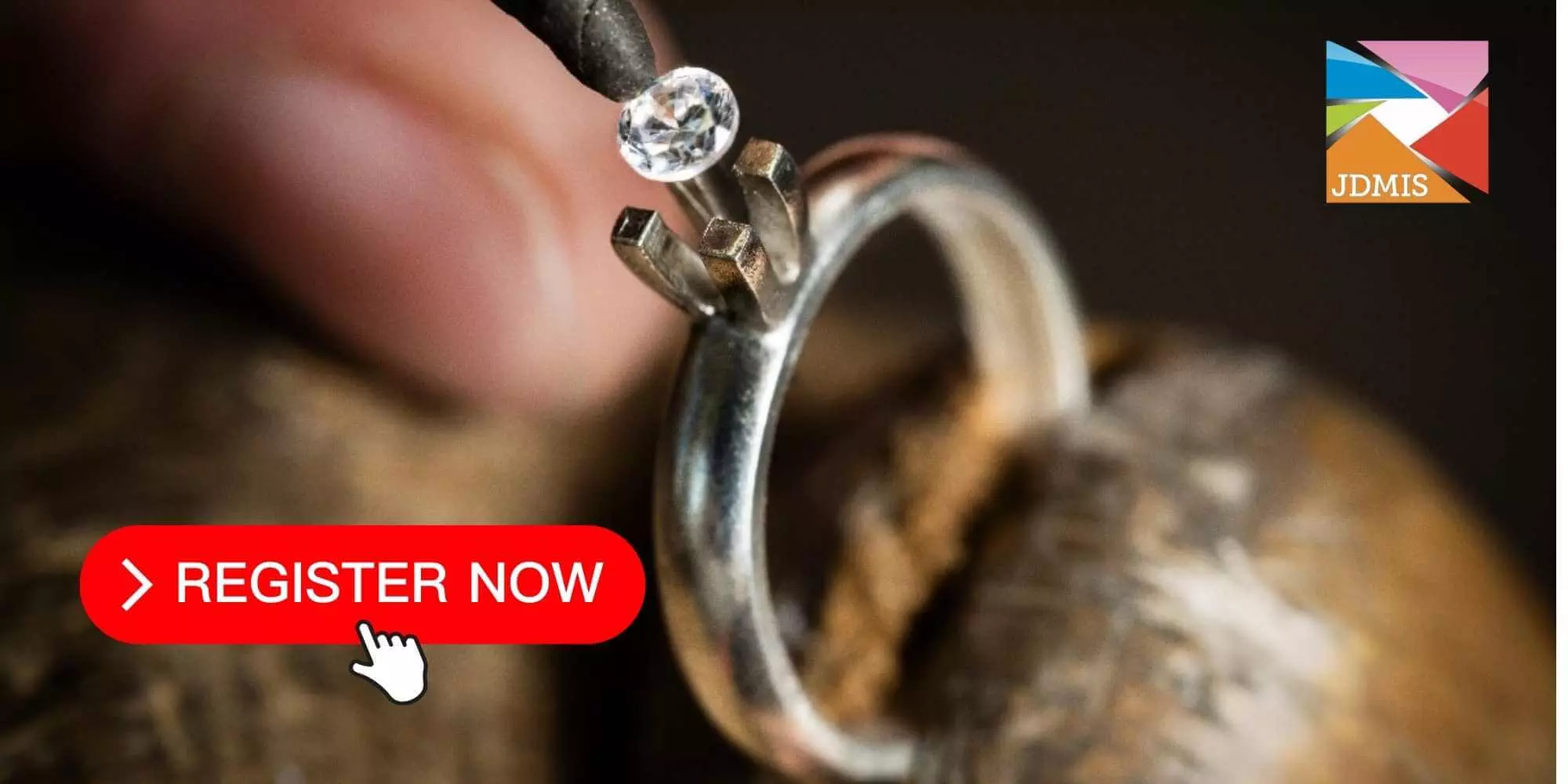 Do you aspire to become a jewellery designer or entrepreneur whose work is full of autonomy, creativity and meaning? However, jewellery in Singapore is a mysterious and exclusive industry. How to start as a beginner to build a profitable career or business in the sparkling world of jewellery?
This webinar will give you a comprehensive bird-eye view of traditional and modern methods and discover various creative & career & training opportunities available

You will learn:
Traditional Jewellery Design and Manufacture
Learn how designers create jewellery designs on paper and computer
Learn how the industry produces jewellery designs in volume
Artisanal Jewellery Fabrication
Explore creative opportunities for artistic individuals, e.g. metalsmithing, powder metallurgy
Watch how a fine silver piece is produced from start to finish using new jewellery technology
New Career Opportunities
Planning a new exciting career? Learn what goes into producing quality jewellery and explore the possibilities that are open to you.
How to Start Your Creative Journey
Through the guidance of JDMIS Expert Instructors, learn the various training available at the School and the first step you can take that is most suitable to your jewellery goals and aspirations.
Instructors' profile
Tanja is an award winning jewellery designer & gemmologist with more than 4 decades of experience educating the jewellery industry across 4 continents. Dean and founder of JDMIS, Tanja works with aspiring artisans as well as top jewellery brand team members to help them achieve brilliance in their careers.

Read More
Alex has been training designers and business owners from the region in 3D jewellery design and manufacturing since 2008: building the CAD/CAM skills of over 400 jewellery professionals. He graduated from Duke University with a Bachelors'degree in Computer Science, Marketing and Management and from INSEAD with a Masters' Degree in Business Administration.

Read More

Limited Sessions Available. Reserve your slot FOR FREE below!