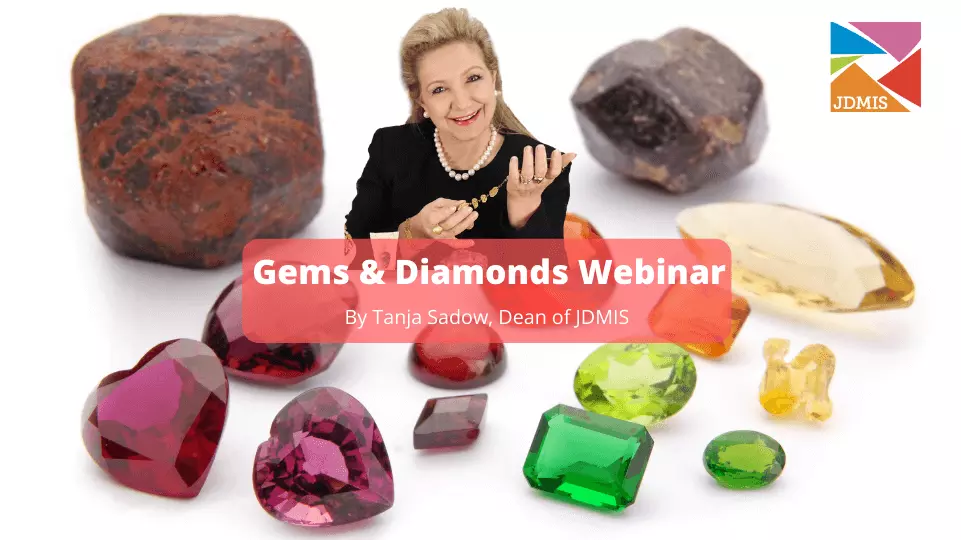 What you will learn
1.5 hours Evening Online Webinar

Instructors' profile
Tanja is an award winning jewellery designer & gemmologist with more than 4 decades of experience educating the jewellery industry across 4 continents. Dean and founder of JDMIS, Tanja works with aspiring artisans as well as top jewellery brand team members to help them achieve brilliance in their careers.

Read More
Introduction by the Instructor, Tanja Sadow
Highly-praised by over 3,000 online participants!
Absolutely fascinating, makes me want to know more about gemology.

- Mark M.

Thanks!! It is a very interesting short course. I hope that the teacher will pubblish another one to study in deep!

- Ornella S.

Very good introduction, thank you !

- Fran Del S.

The presentation is very clear and easy to understand.

- Mary M.

Very informative and interesting if you are a gem enthusiast

- Hanna M.
Complementary bundle: Gem Ebook + eLearning courses(worth $50!)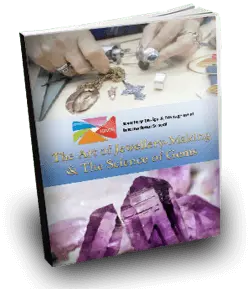 The webinar ticket will come with a complementary high-quality gem appreciation eBook, carefully written by JDMIS' Dean and Founder, Tanja Sadow. This eBook consolidates and expands on the gem knowledge covered in the webinar through detailed write-up and gorgeous illustration and samples of coloured gems, diamond and pearls..
On top of that, webinar registrants will be given life-time access to JDMIS' exclusive Gem & Pearl elearning bundle worth $40 so you can refresh and expand your learning after the webinar.
Number of Complementary Bundles left: