We can confirm your registration for the live webinar scheduled for:
Kindly check your email for the Webinar link (inclduing spam or promotion folder as well)
We will also send you a courtesy reminder the day before start of the event on
We look forward to seeing you there! It will be an interesting session that will definitely be worth your time.
Special offer for Gem Webinar registrants only.
70% OFF JDMIS' exclusive Pearl eLearning course
How much do you know about pearls? Pearls are a natural, organic, environmentally-friendly and renewable gem. They come in all shapes and colours, play well with other gems, metals and materials, and can be quite affordable compared to gemstones.
Complementary to our gemmology webinar, this rare introductory eLearning course can hardly be found anywhere! You will learn about the classifications and characteristics of various types of pearls, their formation and tips to differentiate imitation from authentic pearls!
The usual price is $20 but you can get for $6 with your personalised Coupon "pearl0111". The voucher will expire in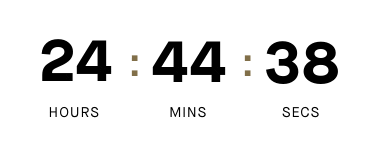 70% OFF with personalised Coupon Code PEARL0B1000110